Eating out in Lake Tahoe is an adventure in its own right.
From the north shore to the south, there are so many options that it is hard to know where to go … especially if you're a family with members who all have particular tastes and needs.
To help take out the worry, I've put together a guide for eight family-friendly restaurants whose fabulous menus can accommodate even the pickiest of eaters and have ambiances suited for a family with kiddos as well.
Bon appétit!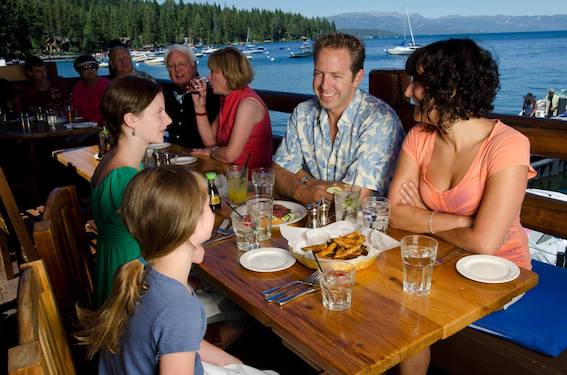 Sunnyside Restaurant & Lodge: A dining opportunity that offers both the gourmet side of life as well as a huge area that is perfect for families and youngsters, Sunnyside is a favorite restaurant located just outside of Tahoe City on the West Shore. The establishment offers beautiful lodging options in addition to their two-menu restaurant. The children-friendly side of things has a menu with options to tempt the young and young at heart. If you enjoy fish tacos, their winter Tuesday Fish Taco Night is a fun affair not to be missed.
Fire Sign Cafe: Also located on the West Shore of Lake Tahoe, Fire Sign Cafe is an absolute must for breakfast or brunch. Their plates are hearty, and their menu is plentiful, making them a staple on many locals' calendars. Be sure to try the Bakers Benedict, a treat for the tummy that will leave you smiling.
Base Camp Pizza Company: You can't go wrong mixing pizza and little ones. For slices that the whole family will die for, try Base Camp Pizza Company in South Lake Tahoe, a sister location of Truckee's Rubicon Pizza Co. Set up with toys for children to play with while you wait for your food, the atmosphere is lighthearted, fun and perfect for the finishing touch after a long day spent enjoying Lake Tahoe.
Squeeze In: Although tiny, the atmosphere at this breakfast hotspot in Old Town Truckee is happening enough that a robust family fits in perfectly. The food is incredible. The servings are huge. And the service can't be beat. Oh, and rumor has it that their omelettes are renowned.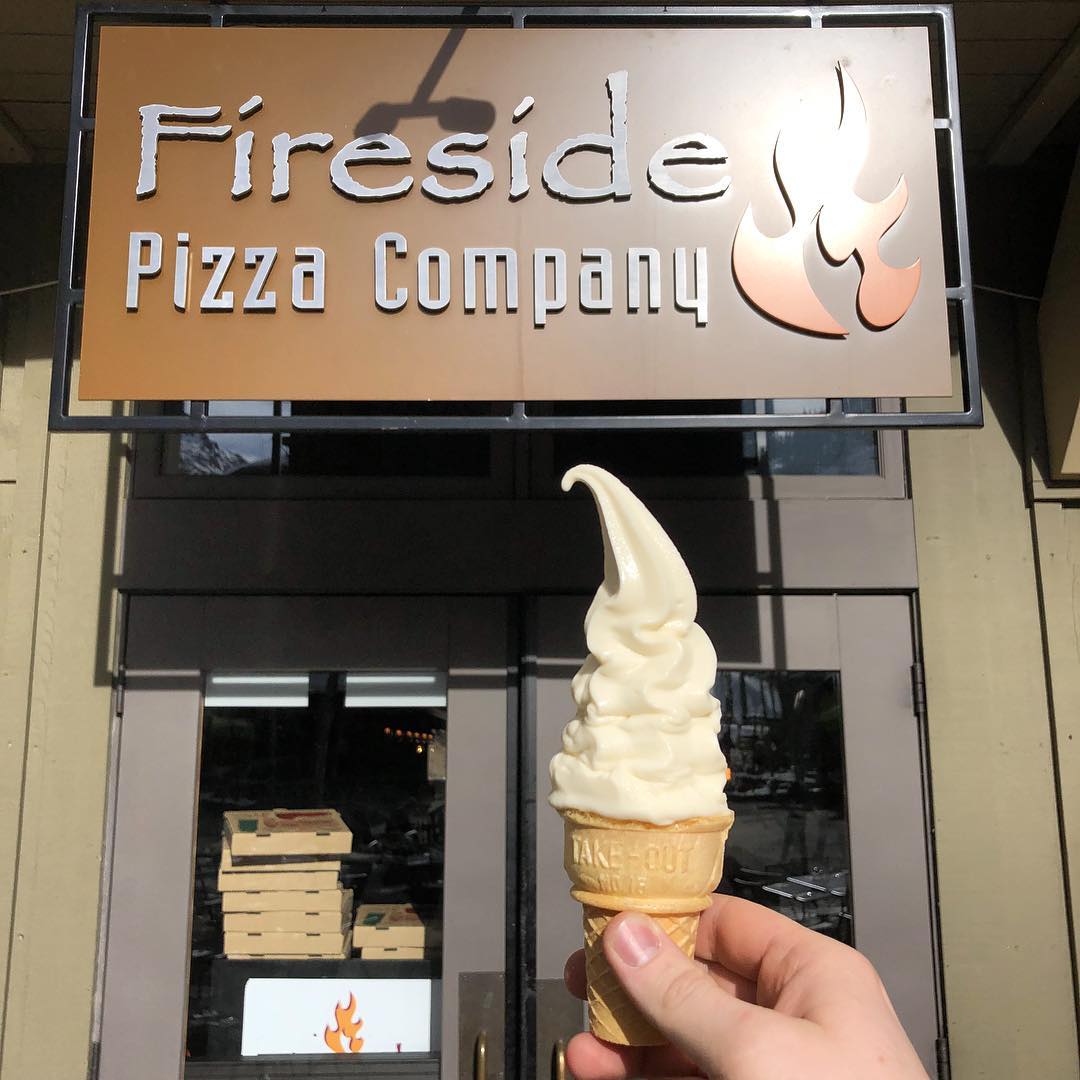 Fireside Pizza Company: For those settled in Squaw Valley, a must is Fireside Pizza Company, also part of the Base Camp Pizza Co. and Rubicon Pizza Co. family. With an ambiance that is happy to oblige to the needs of children (with coloring sets to help entertain while waiting), Fireside not only offers scrumptious pizza (like their Thai Chicken Pizza, a local favorite), but their pastas and salads are also incredible. A salad that seems to be a hit for everyone is their Gorgonzola Pear Salad … it's delicious beyond compare.
Jason's Beachside Grille: Located in Kings Beach, this longtime favorite is a great option because of its menu and the spacious atmosphere that accommodates large families with ease. They have an outdoor seating area in the summer that's well suited for families with little ones. One of Jason's beloved aspects is their gigantic salad bar, complete with anything a salad needs.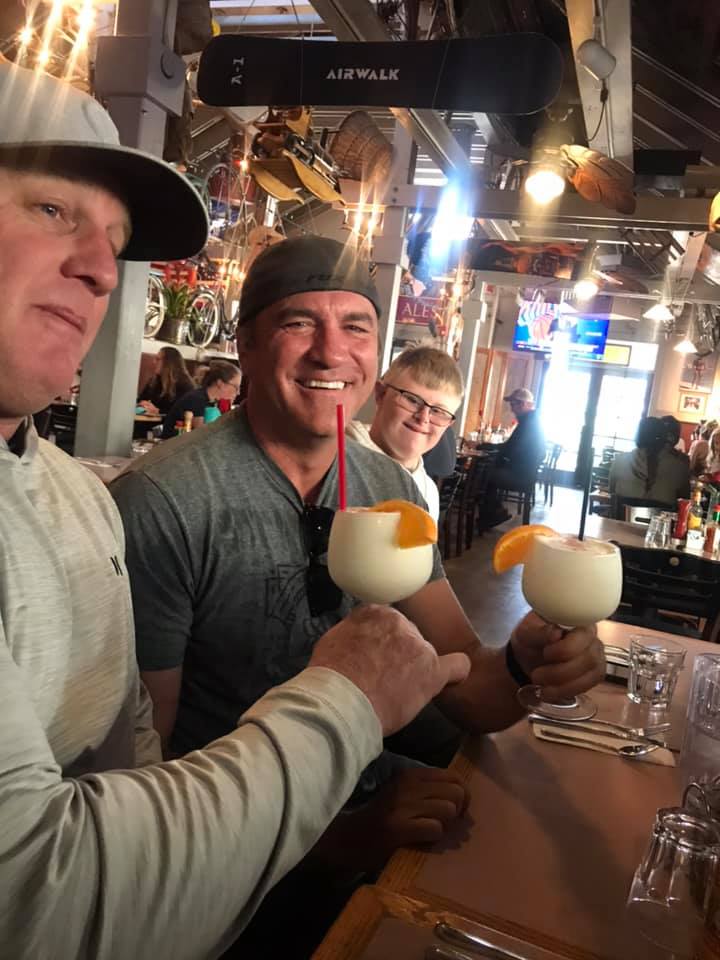 Rosie's Cafe: Situated in the heart of Tahoe City, Rosie's Cafe has served many families over its nearly fifty-year career. A dining experience that is laid back, simple and welcoming, Rosie's is like stepping back in time and enjoying Lake Tahoe before the age of cell phones. Their menu encompasses the American favorites kids like plus the ones adults crave.
Jalisco's Grill: If you are looking for tasty, quick and cheap Mexican food option, then you must try Jalisco's in Truckee. Situated behind The Backcountry outdoor sports store, this hole-in-the-wall Mexican restaurant is a normal part of many Truckee-ites daily lives … including mine when I lived in Truckee! Their fish tacos are delicious as are their bean and cheese burritos.
Please be sure to check out our Lake Tahoe Daytime and Nightlife sections to learn about fun events that you can include with your dining outings.
Photos courtesy of Sunnyside Restaurant & Lodge, Fireside Pizza Co. and Rosie's Cafe