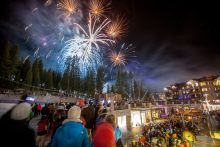 Remember when 2020 seemed like a far-off year that would encapsulate flying cars and a society that looked a lot more out of this world than it does in reality today? This incredible new decade is upon us, and it is going to be one heck of a celebration for anyone in the Lake Tahoe area.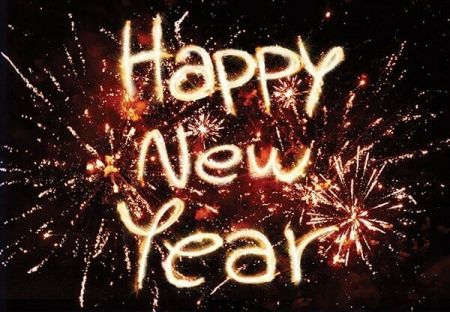 There are so many festivities happening around the lake on December 31 that the most difficult part of the evening is going to be deciding where to celebrate. I would like to offer my top six recommendations for ringing in a year that many people thought would never come. Happy 2020!
This festival encompasses three days — December 29, 30 and 31. The music festival brings together the top musicians in the world to create a celebration that gives Millennials a place to ring in 2020 like no other. In addition to the New Year's bash, there will be after-parties galore, making this an all-night affair.
If you are looking for a mellower way to ring in the New Year but are still looking for a classy, upscale experience, try Camp Richardson's celebration. From 4 to 11:30 p.m., Beacon Bar & Grill is creating a special menu that's perfect for going gourmet for your new year experience. They will also be offering the house menu. As a special gift, each guest will receive a complimentary glass of Champagne or sparkling cider.
Tahoe Donner
Those looking for an outdoorsy way to celebrate should check out Tahoe Donner's New Year's Eve Snowshoe Tour, running from 5 to 8 p.m. They will also have a spectacular Light Parade and Fireworks Show. Starting at 4:30 p.m., this is a wonderful, free event for all ages and a great way to ring in the New Year sans alcohol. Another option is to join The Lodge Restaurant & Pub for an exquisite dining experience, giving you an option of either live Maine lobster pot pie, a grilled Durham Ranch filet of beef or roasted muscovy duck breast. Dinner costs $100 and includes an amuse-bouche, appetizer, salad and main dish as well as complimentary Champagne.
If you want to take advantage of being on beautiful Lake Tahoe for your jubilee, the Zephyr Cove Resort can assist. M.S. Dixie II is a grand way to ring in the new year. Complete with a three-course dinner, live music and dancing, the evening is a fun and unique way to enjoy this special occasion. The voyage runs from 6 to 9 p.m. Tickets cost $165 for adults and $85 for children. Reservations are recommended as space is limited.
Northstar is offering a fun way to let go of 2019 by providing live music on slope in the afternoon and then flowing into a headliner show by Hip Service and then a fireworks extravaganza. In my humble opinion, Northstar ranks up there as a top place for watching a New Year's fireworks show. The music starts at 7 p.m., and the fireworks are at 9 p.m.
For families, Granlibakken is celebrating in a way that brings everyone together. First, their esteemed restaurant will provide a delectable buffet dinner that includes a dessert and champagne toast. There will be live music and dancing for the adults, and the kids have access to movies that will play throughout the night as well as fun, age-appropriate activities. There will be a full bar as well as a special balloon drop and Champagne toast at midnight. If you are a guest at Granlibakken, all of the festivities are included in your stay. If you are not a guest, not to worry. Just be sure to make a reservation, as they are required. Tickets cost $85 for adults and $45 for children age 10 years old and younger.
Please check out our Daytime and Nightlife sections to learn about other fun events to include with your New Year's celebration. 
Photos: Tahoe.com