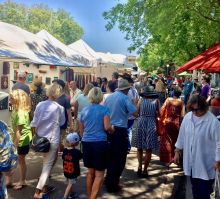 With so much outdoor action in Lake Tahoe, it is hard to believe that the community is rich with incredibly talented artists as well. From photographers to painters, Lake Tahoe is home to exceptionally talented artists in all forms and disciplines. It's hard to say why so many artists call this area their home. Maybe it's the scenery, maybe it's the energy or maybe it's the community (or a combination of all three) that attract artists to the area. No matter the reason, we are grateful to have such talented artisans making their home here.
To take advantage of all this artistic flair, I have gathered six events coming up in the next few weeks that will help you get out and enjoy the color that local artists bring to the area. Enjoy!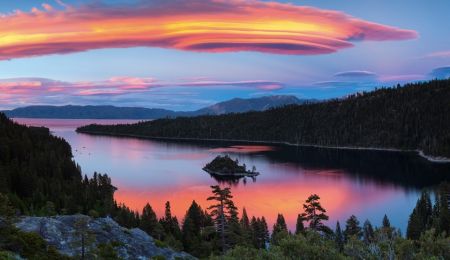 Photo: Michael Eadington
A man with an exceptional artistic eye, Michael Eadington is a local photographer with a gift for capturing the beauty that Lake Tahoe bestows. He will be doing a meet and greet at Collectors Gallery Lake Tahoe in Heavenly Village in South Lake Tahoe on Saturday, August 10, from 3 to 8 p.m. This will be exceptional opportunity to purchase Eadington's masterpieces as well as ask him that burning question you have always wanted to ask a professional photographer.
Here is an opportunity to rub shoulders with a fantastic professional photographer who knows how to shoot the constellations – and it's also a chance to learn how to do it yourself! Certain to be mesmerizing, this workshop with Grant Kaye will offer you tips and tricks for taking pictures of the night sky. Held in the fabulous Sugar One Point State Park, the workshop will be set to the rhythms of the Perseid Meteor Shower, the full moon and the gorgeous silhouette of the Sugar Pine trees. This is a fundraiser that supports the Sierra State Parks Foundation. It happens on Monday, August 12, at 9 p.m.
A painter who employs the power of watercolors, Missy Sandeman feels she best expresses herself through the subtle magic that lies within the light and shadow that this medium allows. She enjoys imparting a part of herself in each painting, and this opportunity to meet Sandeman is certain to be a treat for both eyes and mind. Happening at Mountain Workspace on Friday, August 23 from 5:30 to 7:30 p.m., this event is certain to be filled with gratitude for the arts.
A festival that runs throughout the summer in different cities in California, Pacific Fine Arts Festivals graces the Lake Tahoe area in both Homewood at Handcrafted Designs Under the Pines and in Tahoe City at the 11th annual Art by the Lake. Pacific Fine Arts festival hosts the best artisans in painting, drawing, photography, sculpture, ceramics, graphics and jewelry. With a multitude of booths offering one-of-a-kind treasures, this is definitely an event not to be missed. The festival runs in Tahoe City from August 16 to 18 and August 23 to 25. The Homewood festival runs from August 9 to 11 and August 30 to September 1. Times are 10 a.m. to 5 p.m. all days.
Get your own artistic side shining bright at Mourelatos Lakeshore Resort, where for each Tuesday through August you get the chance to get creative at Easel & Wine. Beginning at 4 p.m., you will have the opportunity to paint your own bottle of wine, creating a Tahoe keepsake.
Photo: Bottle Painting at Mourelatos Lakeshore Resort, Tahoe.com
Created solely for the purpose of enjoying the work of local artists, this is a fantastic opportunity to mix fun and culture. With chances to peruse visual art, listen to live music, see engaging demonstrations and enjoy beverages and appetizers, Truckee ArtWalk is an event not to be missed. A percentage of this incredible event goes to the Tahoe Truckee School of Music. It will be held on Saturday, September 15 from 1 to 5 p.m.
This is just a small example of all of the opportunities to have fun in Lake Tahoe. Please be sure to visit our Daytime and Nightlife sections to learn more.