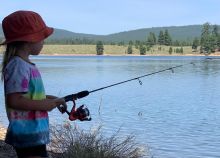 Lake Tahoe is a paradise for fishing enthusiasts. With its 72 miles of unspoiled shoreline and a multitude of charming lakes, Lake Tahoe has become a haven for visitors who are eager to embark on remarkable fishing journeys.
This week we are looking at six bodies of water that promise the ultimate fishing experience in the Tahoe region. Keep reading to learn more.
Photo: The fishing around Lake Tahoe is spectacular for all ages. Photo courtesy of Bryce McEfee
Sawmill Lake
For those seeking exclusivity and stunning vistas, there's Sawmill Lake. Nestled within Tahoe's serene landscapes and a segment of Northstar Resort, this private, 10-acre lake is home to abundant rainbow trout, making it a haven for anglers. Reservations are essential for both shoreline and float fly fishing experiences. You can enhance your adventure with guided fly-fishing tours by either Tahoe Fly Fishing Outfitters or Matt Heron Fly Fishing, with guided tours available in both half-day and full-day options. Keep in mind there is a four-rod limit and catch-and-release policy on Sawmill Lake.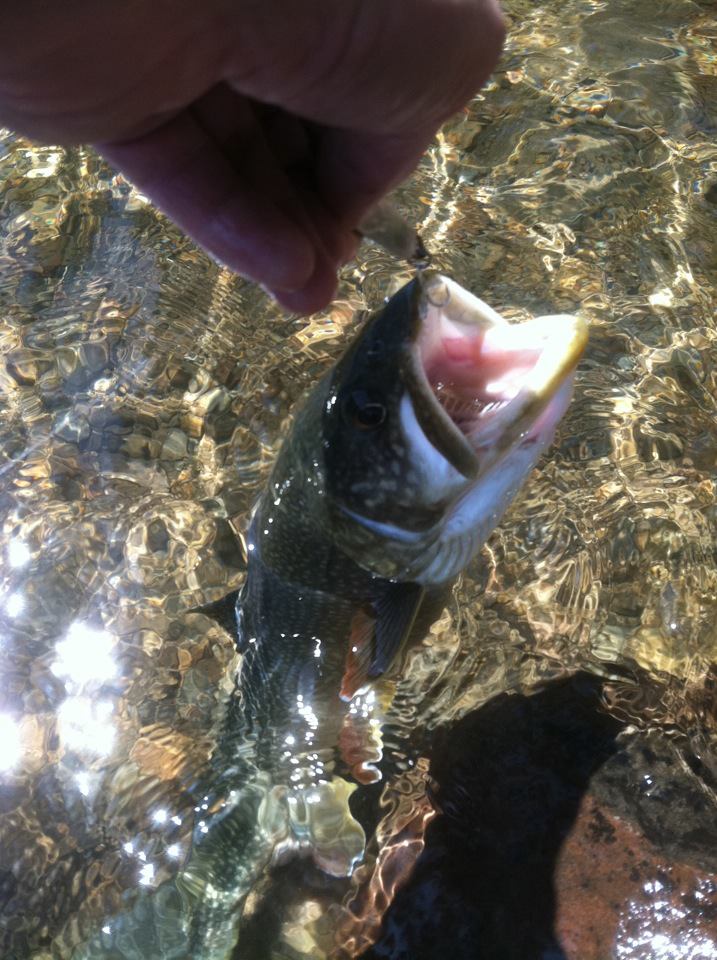 German brown trout are a common catch at Donner Lake. Photo courtesy of Paul Ilisko
Donner Lake
Donner Lake, situated in Truckee, has a well-known reputation as a prime fishing destination. Stocked with rainbow trout, brown trout and kokanee salmon, this small freshwater lake lures avid anglers. While 25-pound mackinaws frequent the waters, anglers are permitted to retain up to 10-pounders. A valid fishing license is essential for this adventure. Reach Donner Lake by taking Highway 267 North to Highway 80 West.
Prosser Creek Reservoir
Nestled 13 miles from Lake Tahoe lies Prosser Creek Reservoir, located within the Tahoe National Forest. This sprawling freshwater lake offers developed shorelines perfect for passionate fishing enthusiasts. Along with various trout species, you'll have the chance to catch small and largemouth bass, as well as different types of sunfish. Explore the lake's open shores by the Highway 89 entrance, or venture farther upstream for some of the area's best fly-fishing spots.
Prosser Creek Reservoir is known for its great catches. Photo courtesy of Stephen Benedict
Martis Creek Lake
A scenic 25-minute drive northwest leads you to Martis Creek Lake, California's first trophy trout catch-and-release destination. This lake, created in 1972 upon the completion of a nearby dam, is filled with rainbow, brown and cutthroat trout. Engage in fishing using flies, artificial lures or barbless hooks, as live bait is prohibited. Serious anglers will find Martis Creek Lake an exquisite location for their fishing pursuits.
Ella's Lake
Around 13 miles east of Truckee is the hidden gem, Ella's Lake, formerly known as Dry Lake. Nestled in an alpine setting, this small lake is a peaceful retreat worth the journey. Prepare for a hike to reach the lake. Your efforts will be rewarded by the serenity and abundance of rainbow trout and smallmouth bass. After fishing, explore the 6-mile hiking trail to transform your day into an unforgettable adventure.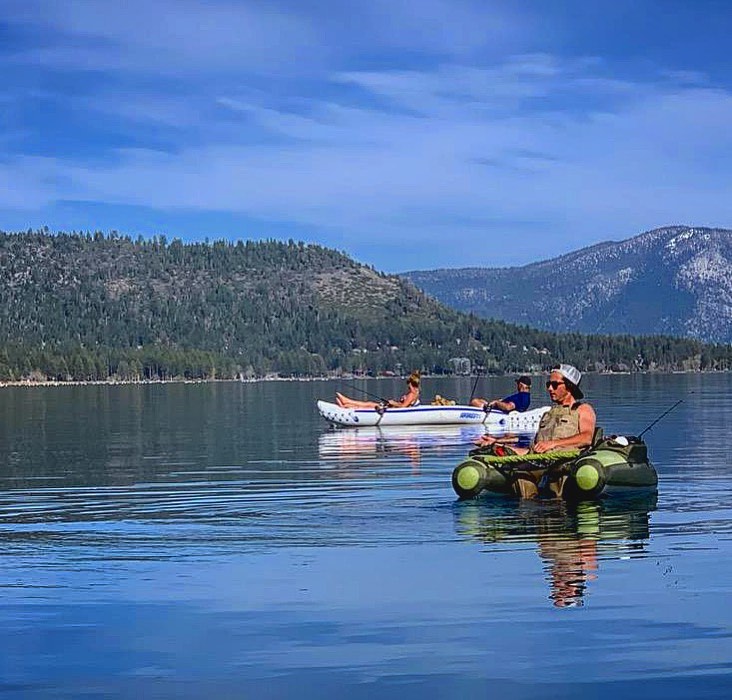 Nestled between Carnelian Bay and Kings Beach, Agate Bay fishing is legendary. Photo courtesy of Jordon Rodriguez
Agate Bay
Experience the allure of fishing at Lake Tahoe's Agate Bay. This destination offers ample shorelines and direct water access. Nestled between Carnelian Bay and Kings Beach, Agate Bay beckons those in search of remarkable fishing experiences. While there are no bait restrictions, remember to secure a fishing license before embarking on this delightful expedition.
After a day of fishing, finish the adventure off right by including an enjoyable event. Learn more at our Daytime and Nightlife pages.