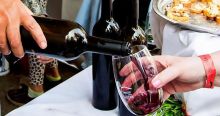 Living a healthy lifestyle – a founding aspect for most people who call Lake Tahoe home – goes beyond great outdoor recreation. It includes eating a diet that avoids processed foods, GMO-laden produce and saturated fats. Luckily, Lake Tahoe is filled with little boutique markets, restaurants, outdoor vendor gatherings and exciting community events that support eating fresh, healthy, organic food. The community offers opportunities aplenty for eating right and supporting your body. Because, in reality, getting out and appreciating this amazing place and the heart-pumping exercise that puts a smile on all of our faces wouldn't be possible without it.
Continue on to learn five of my favorite ways to find the freshest food in Lake Tahoe ... if eating a healthy diet is important for you, too.
Photo: Sample the Sierra Farm-to-Fork Festival is coming up on September 18.
This festival is all about the entertainment that comes along with delicious, healthy food. The event is built around cooking demonstrations, wine tastings and opportunities to purchase exquisite locally made foods and goods while enjoying musical performances and enticing giveaways. Now in its 11th year, the gathering is coming back stronger than ever after the shutdowns of COVID, with an in-person celebration scheduled for September 18 from 3 to 7 p.m. It's an opportunity for local restaurants to pair with the area's best growers and producers, and delectable samples will be available for you to try out. The samples are often paired with an appropriate wine, brew or spirit that is also created in the Sierra Nevada region. A highlight of the evening is the Sierra Chef Challenge that keeps you on the edge of your seat with an Iron Chef-style competition featuring the best chefs in the area. Tickets range from $65 to $80. This is a fantastic event for the entire family. 
When you think of incredibly fresh lobster, Lake Tahoe is most likely a place that doesn't come to mind. But it should be, thanks to Morgan's Lobster Shack in Truckee. This small, locally owned fish market and traditional Maine-style lobster shack helps Tahoe access the amazing healing aspects of eating fresh seafood, including the hard-to-find succulent lobster. With their direct connection to fresh New England lobster and seafood straight from Maine, you can't get much fresher than what they offer. They also have a major hook up with Pacific Ocean catches coming out of the San Francisco bay area, making the selection huge. The fish options change seasonally, with choices like haddock, Atlantic swordfish, Alaskan halibut, tuna and salmon on the menu. They also offer other forms of shellfish like clams, scallops, crab and shrimp. Beyond their fresh catches to take home, they also offer super-tasty recipes, like their California lobster roll with sriracha and avocado or the local favorite, their lobster grilled cheese sandwich made on locally baked Truckee sourdough.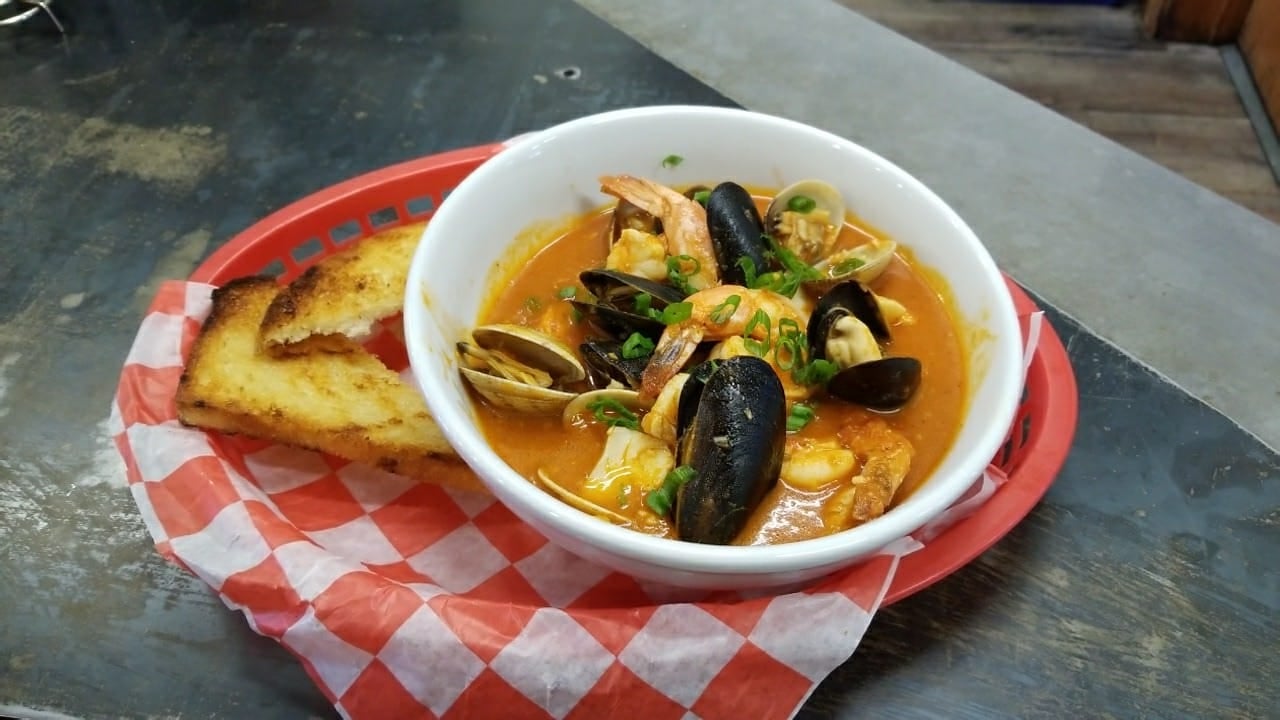 This is what Cioppino Friday looks like at Morgan's Lobster Shack & Fish Market. Photo courtesy of Morgan's Lobster Shack
I absolutely love when spring comes around and it is time, once again, for our farmers markets to come back to life. There are different options happening around the lake on various days of the week. For example, Incline Village Farmers Market is open on Thursdays from 3 to 6 p.m. and occurs in the Incline Village Library Parking Lot (845 Alder Avenue, Incline Village). There are two markets happening in the Truckee region. On Tuesdays from 8 a.m. to 1 p.m. Truckee Regional Park hosts the lively Truckee Certified Farmers Market. On Saturdays from 8 a.m. to noon, the Historic Downtown Truckee Railyard Parking Lot is the new location for the Truckee Saturday Farmers Market. Tahoe City offers a market on Thursdays from 8 a.m. to 1 p.m. next to Commons Beach Park. For the South Lake Tahoe side of things, there is a Tuesday market from 8 a.m. to 1 p.m. at the American Legion Hall Parking Lot (2732 South Lake Tahoe Boulevard/Highway 50) or on Fridays the Ski Run Farmer's Market happens between the streets of Larch and Birch from 3 to 8 p.m. Another offering near the small town of Meyer's, outside of South Lake Tahoe, is the certified Meyer's Mountain Market, where every Wednesday from 3 to 7:30 p.m. at the Tahoe Paradise Park you can find fresh produce, arts and crafts and food trucks as well as live music.
Winner of the 2020 Best of Tahoe for Best Catering, Best Deli Sandwiches and Best Wine Selection, you really can't go wrong with The Cork & More if you are looking for scrumptious healthy food and incredible wines. An established favorite in South Lake Tahoe for more than 40 years, The Cork & More has shown itself as a major contender for serving visitors and locals the best in Napa Valley-style food and drink. With their impressive selection of fine cheeses, specialty foods and handmade recipes, there is no doubt you will find a healthy meal that will impress your family or guests. To share their savory ideals even further, their catering service brings an event to the next level and their gift baskets put the exclamation point on appreciation.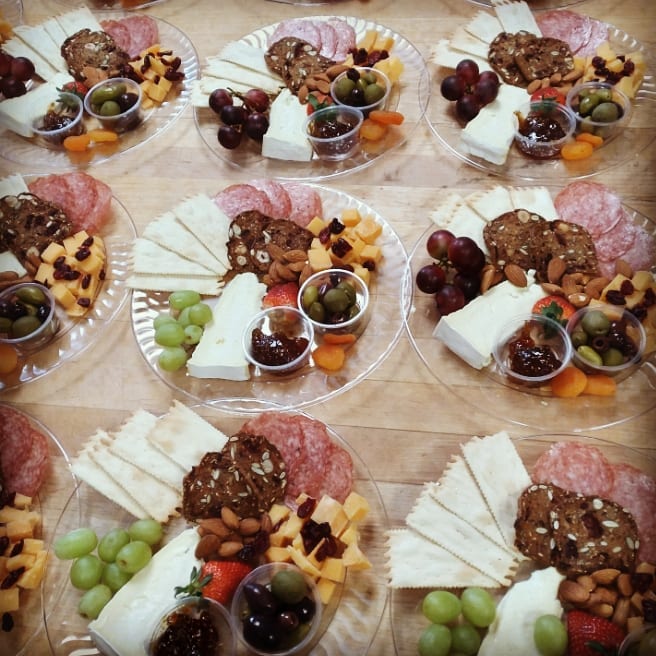 The Cork & More serving it up with their Individual Cheese Platters made for a catering gig for the South Lake Tahoe Realtors Association. Photo courtesy of The Cork & More
I remember when the Tahoe Food Hub opened its doors, and it felt like Tahoe had gained a new level of sophistication. This nonprofit food purveyor is a major reason for the uptick in the availability of healthy, sustainable, organic food in our region. Its mission is "to galvanize our community to build a regional, sustainable and equitable food system," and it is safe to say that they are succeeding. Working with more than 50 locally based farms and ranches within a 150-miles of North Lake Tahoe, their fair-trade marketplace acts as a point for restaurants, small grocers, resorts, schools and the local community to access these local food producers. In addition to linking farmers with consumers, Tahoe Food Hub also explores utilizing the four-season growing techniques researched at the local Sierra Agroecology Center. 
Please be sure to check out all of the fun events and gatherings happening around Lake Tahoe on our Daytime or Nightlife events sections.