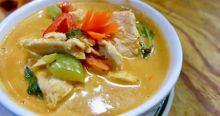 One of my all-time favorite ways to treat myself is to go out for Thai food. The spicy flavors, the delicate use of fragile vegetables like bean sprouts and cilantro as well as the robust colors that intrigue the eyes keep me coming back, time after time. Thai food, in my humble opinion, is more than just regular ol' food. It is a journey into exotic flavors that offer my taste buds an opportunity to go on vacation.
Luckily for all of us, Lake Tahoe is blessed with a nice selection of Thai restaurants, each offering their own special representation of a dining experience loved by many. Here's are five Thai restaurant options throughout the basin. Please let me know your thoughts. Do you have a favorite?
South Lake Tahoe
Known for their speedy to-go service, My Thai Cuisine is a top-notch option for those near the Y in South Lake Tahoe. If you are looking to dine in, you are in for a treat as the place is a fresh, modern approach with its Thailand-inspired decor. Their menu is gigantic, and all the dishes are made with locally sourced ingredients and herbs. For vegetarians and vegans, there are extensive offerings that will make your belly happy. A few dishes that are highly recommended are their Hangover Noodle and, my personal favorite, Pad Thai with crab.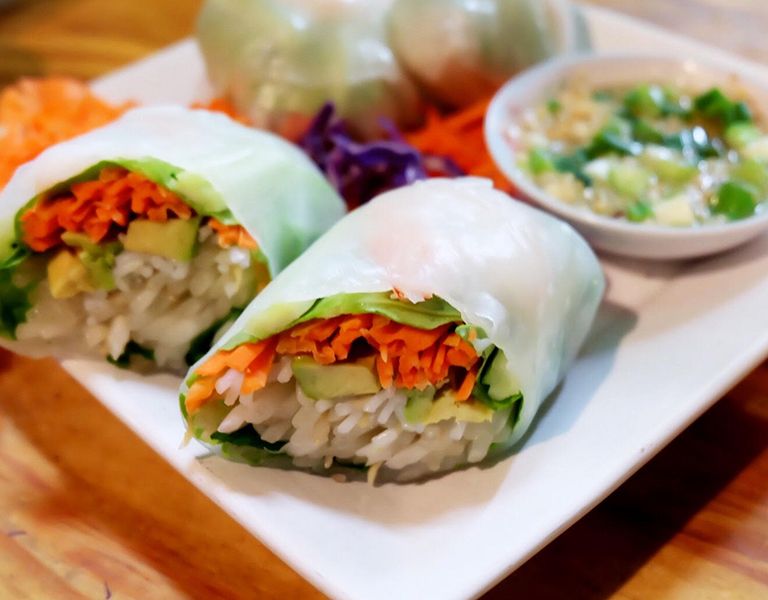 Fresh summer rolls at Orchids Thai Cuisine
South Lake Tahoe
A longtime favorite for many locals, South Lake Tahoe's Orchids has that ambiance that many restaurants just dream about. With their Thai art and large fish aquariums, dining at Orchids is not only a flavorful experience, but also a classy one. But their menu is the reason that people come back year after year. Filled with time-tested favorites, you can trust that whatever you order will be made with authentic Thai flavors and fresh ingredients. A few recommended dishes include their flavorful tom khan soup or their special mango curry. 
South Lake Tahoe
A new offering for Thai restaurants in South Lake Tahoe, Thai on Ski Run is family-owned business that serves up authentic Thai recipes that have been passed down through the owner's own family through the generations. This makes all of the delicious flavors unique to Thai on Ski Run. They use fresh noodles only, and all of their curry sauces are made in house, using only 100% coconut milk, making them dairy free. I do have one word of caution: Thai on Ski Run uses only fresh Thai chilis, so when they say spicy, they mean spicy.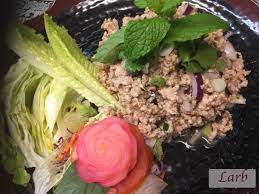 Larb Salad deliciously prepared at My Thai Cuisine
Tahoe City
Located on the North Shore in Tahoe City, Thai Kitchen is my favorite place to go for a bit of Thai spice. The head chefs are from Thailand and are known for creating flavors that are hard to top. They also offer well-sized portions, and their Thai Tea is out of this world.
Stateline
Situated in Harrah's at Stateline, Thai Asian is an easy option for delicious Thai dishes that are well priced. The menu is packed full of salads, seafood and noodle recipes, not to mention appetizers like spring rolls and wontons. They also have combo plates and serve a delicacy that is not easy to come by in Lake Tahoe – Thai Boba Tea (bubble tea).
To learn about other tasty restaurants see our Restaurants listings, and to see all the fun events happening around Lake Tahoe, be sure to check out our Daytime and Nightlife sections to learn more.