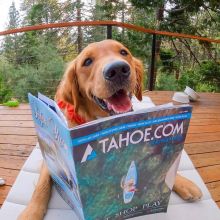 Lake Tahoe is going through its own twists and turns as we wind through 2020. With fires, pandemics and limited access to outdoor adventures, this is a year when staying up-to-date on the ever-occuring changes is in one's best interest. 
To help, here are five tidbits of information that are important to know if you are visiting or living in Lake Tahoe. 
1. The trails are closed until September 21. Due to the intense fires happening throughout the West Coast, specifically in California, Oregon and Washington, the USDA Forest Service has made the unprecedented decision to close all 18 national forests. This includes Lake Tahoe, throughout the basin. On Tuesday it was announced that this closure will remain in affect until at least September 21. Officials will take a daily evaluation on the closure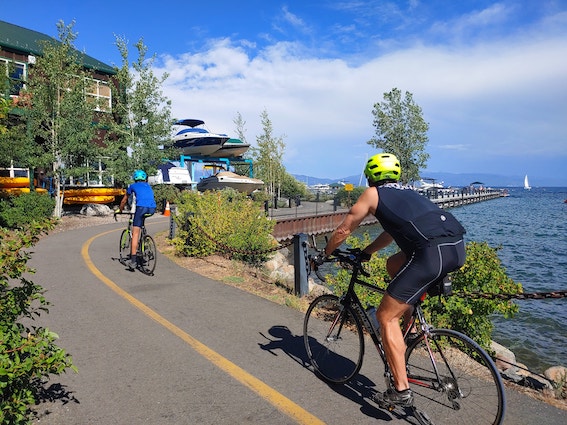 date thereafter. This closure includes all lands, roads and trails. There are some exceptions that include Forest Service Permits FS-7700-48, people with prior written authorization (such as grazing livestock) as well as owners, residents or lessees needing access to their property. In addition to these closures, all smoking as well as building, maintaining, attending and/or using a fire, campfire or stove fire of any kind is strictly prohibited. Please visit USDA Tahoe for more information.
2. Some schools are reopening. A local charter school, Creekside Charter, is opening its doors for in-person learning. Working with county and health officials, the school was able to create a way to safely transition students back to school. Located in Olympic Valley, the kindergarten through eighth grade charter went through extensive safety and health protocols to reopen on Tuesday. Although Truckee Unified School District has not yet reopened, Creekside Charter was able to adhere to new safety measures because of previously implemented outdoor learning, no public school bus and lunches being brought from home and eaten outside.
3. Indoor restaurant seating is reopening. Restaurants in both El Dorado County and Nevada County are reopening indoor restaurant seating on a limited basis. This allows people to enjoy eating at their favorite dining establishments, with social distancing still being practiced. It is suggested to call your restaurant of choice prior to showing up just to make sure seating is available.
4. Local ski areas are sharing their ideas for the upcoming winter. For those who have the Epic Pass and ski Northstar, Heavenly or Kirkwood, skiing is going to be on a reservation basis. Reservations will need to be made the week prior to the dates you want to ski. For those who have the Icon Pass serving Squaw Valley/Alpine Meadows, the resort will be limiting day tickets, but will not have any limits for those who have a pass. Sugarbowl has suspended pass sales as they are at capacity in order to stay true to social-distancing requirements.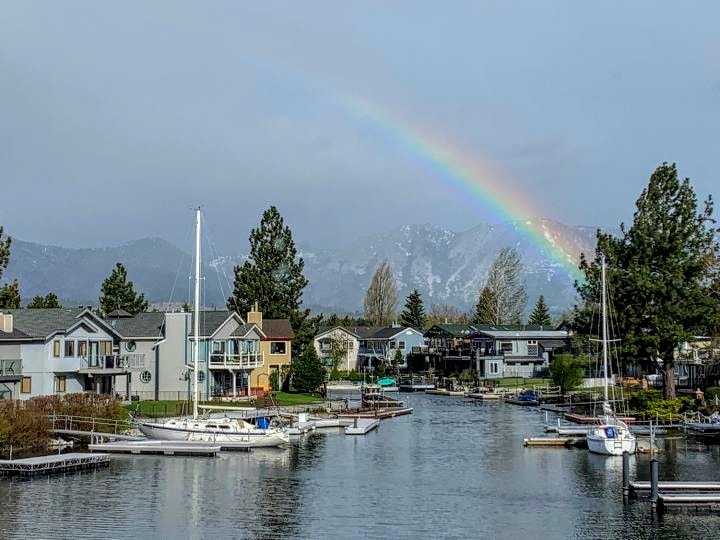 5. South Lake Tahoe's Highway 50 closing. For anyone planning to travel Highway 50 in the near future, you best change your plans. Beginning September 18 the picturesque roadway will be fully closed for an entire two weeks. The closure is for the important installation of seven 96-foot bridge girders and the accompanying work. Until that date Highway 50 will be one lane as road crews begin work to demolish the current bridge. The date of reopening is scheduled for October 2, weather permitting.
Please check out all of the incredible events happening around Lake Tahoe in our Daytime and Nightlife sections. 
Photos from Tahoe.com