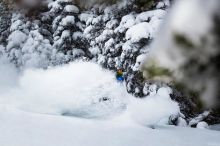 Snowfall is in our forecast. This means one thing: It's time to get pumped up to get out on the slopes. One of the best ways to do this is to co-mingle with other like-minded skiers and snowboarders.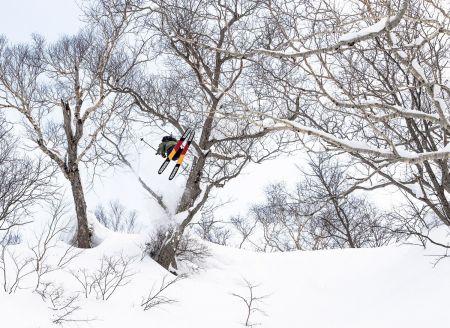 Lucky for us, there are some great opportunities to rub shoulders with other snow lovers and watch some exciting snow porn that is going to get the juices flowing. Here are four events that you will definitely want to put on your hit list.
Alpenglow Winter Speaker Series
In its 13th year and an absolute favorite for locals, Alpenglow Winter Film Series is a winter-long affair that kicks off on Thursday, November 15, at 7 p.m., with local Dave Nettle sharing his hair-raising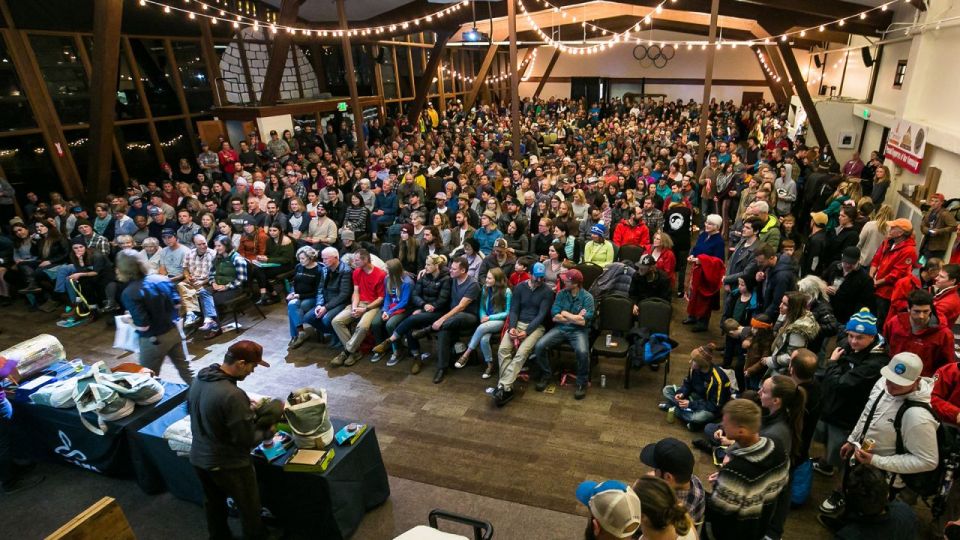 adventures. The series showcases heroes in the mountain world. From daredevil BASE jumpers to world-renowned mountaineers, the speakers are high-level adventure athletes who have spellbinding stories that will leave you on the edge of your seat in anticipation. The series is held at the Village at Squaw Valley.
Lord of Boards Movie Premiere
This is an event I am especially excited about, as I was involved back in the day when the beginning of skier cross races was created. A ski film takes a light-hearted, retrospective look at the journey of the men and women who brought skiing to where it is today, it is certain to be an exciting and entertaining watch. The evening is paired with a new tele-ski film for all of those that believe in a free heel. Showings are at the South Lake Brewing Company. Doors open at 6 p.m., and showtime is at 7:30 p.m. Tickets cost $5 with part of the proceeds going to the Sierra Avalanche Center.
Warren Miller's Face of Winter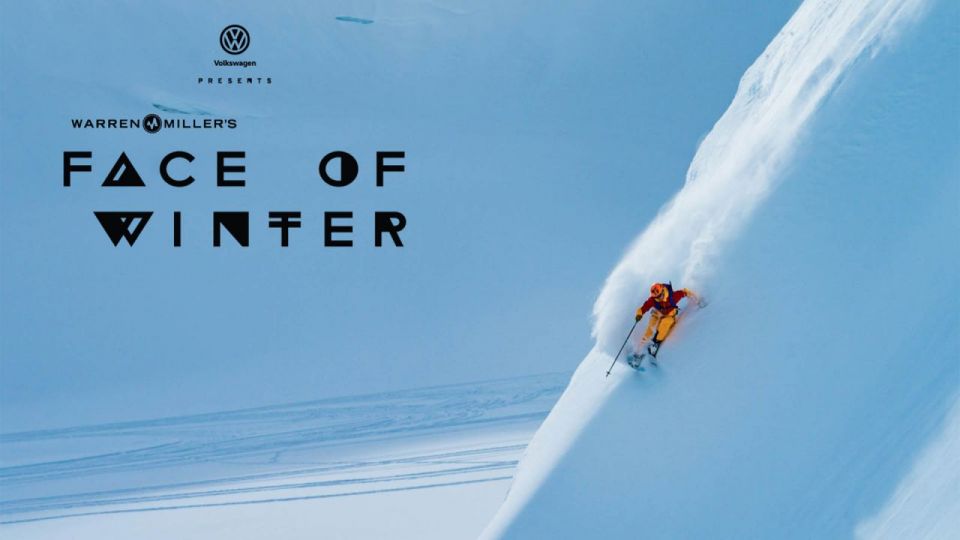 Warren Miller was a longstanding force in the ski movie world and his legacy continues after his recent death with the 69th installment in ski film greatness. This year's Face of Winter looks at veteran athletes as they pay tribute to the late, great Warren Miller. The film takes you on adventures in Switzerland, Alaska, Chile, Iceland, New Zealand and more. The film showing is at the Olympic Village Lodge on Friday, November 23 and Saturday, November 24. Doors open at 6 p.m., and the show starts at 7:30 p.m.
16th Annual Tahoe Adventure Film Festival
If you enjoy seeing a multitude of adventure films, this is an event you do not want to miss. The Tahoe Adventure Film Festival offers a plethora of movies that were created by athletes and mountain lovers. The films are high-quality showings of the triumphs and tribulations that one undertakes when living in and loving the mountains. The festival will be held at the MontBleu Resort Casino and Spa on Saturday, December 8. Doors open at 6:30 p.m. and the films begin showing at 7:30 p.m. 
These are just a few examples of the fun that can be had around Lake Tahoe in snow season. Please be sure to check out our Daytime and Nightlife events listings to find out more fun things to do.
Photos from Tahoe.com