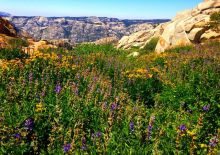 Although the snow gods haven't fully relinquished their grip yet — new snow has just fallen in the last few days — it doesn't mean that springtime isn't showing her glory in Lake Tahoe. Our recent cold temperatures are shifting, and warm weather is in our forecast. This burst of sunshine is for all of us — plant, animal and human — a welcome sight.
With the warming days, the melting snow reveals the area's fantastic trail system and the stunning wildflowers that the trails wander through. With all the rain and snow we have had this year, this is going to be quite a stunning late spring and early summer for enjoying the wildflowers. From lupine to mules ears, from Indian paintbrush to the lovely columbine, wildflowers make Lake Tahoe gloriously gorgeous.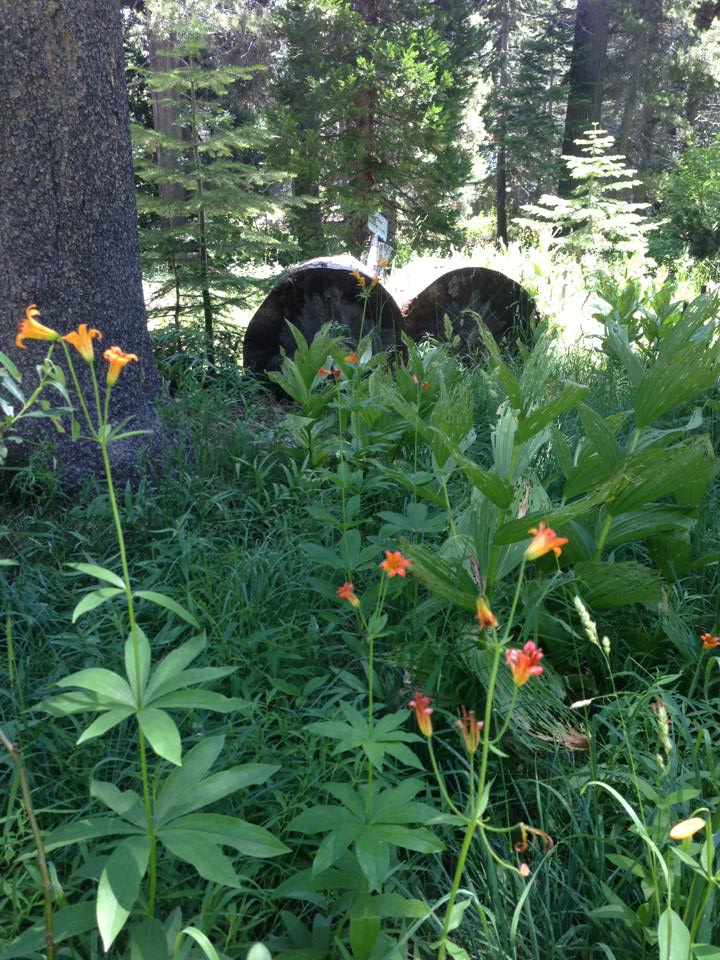 To take in this beauty, here are four hikes in the basin that will give you the added color your life deserves.
Big Meadow: A simple stroll perfect for the entire family, 1.5-mile Big Meadow comes upon an incline and finishes at a large meadow flooded with wildflowers. If you would like to continue walking, Round Lake is 6.5 miles out and Dardanelles Lake is 8 miles out. To access the trailhead: When in South Lake Tahoe, travel toward Meyers, continuing on Highway 89 to Luther Pass. Just before reaching Luther Pass, the Big Meadow Parking Area is on your left.
Galena Waterfall and Mount Rose: This is a hike to put on your hit list a little later in the year because of its elevation, but it is incredibly worthy nonetheless. With its views, waterfalls and plethora of flowers, this is a hike for those who enjoy taking in the splendor. The flowers begin to pop out right away on the excursion to Galena Falls and increase in beauty as you follow the 1.5-mile trail upward. Once reaching the falls, you may loop back via a maintenance road, giving you 5 miles of exercise, or go for a bigger day by reaching the summit of Mount Rose, which will gain you 10 miles of action. To access the trailhead from Incline Village, travel 4 miles up Nevada State Route 431 (otherwise known as Mount Rose Highway). Once you have reached the pass, park on the left side near the big meadow.
Winnemucca Lake: If you take your wildflower searching seriously, do not miss Winemmucca Lake. Because of its unique geological composition of rich volcanic soil, the area becomes a dense blanket of alpine flowers come spring. If you are with little ones or people who are looking for a quick, easy excursion, take the leisurely walk to Frog Lake, found in the first mile. If the legs would like to continue further, enjoy a more ambitious excursion up to Winnemucca Lake, Round Top Lake and, eventually, Fourth of July Lake after 8 miles of loveliness. To access the Winnemucca Lake trailhead, travel to Carson Pass, located about 30 miles southwest of South Lake Tahoe via Highway 89 and Highway 88.
Lake Forest Beach: Just outside Tahoe City, this simple-to-access beach is an incredible display of all types of wildflowers. Choose your year wisely and you may enjoy some of the most expansive displays of wild lupine you have ever seen. To access Lake Forest Beach, follow your way to Skylandia State Park, located off Bristlecone Street. Drive to the end of the road and park. Enjoy the views!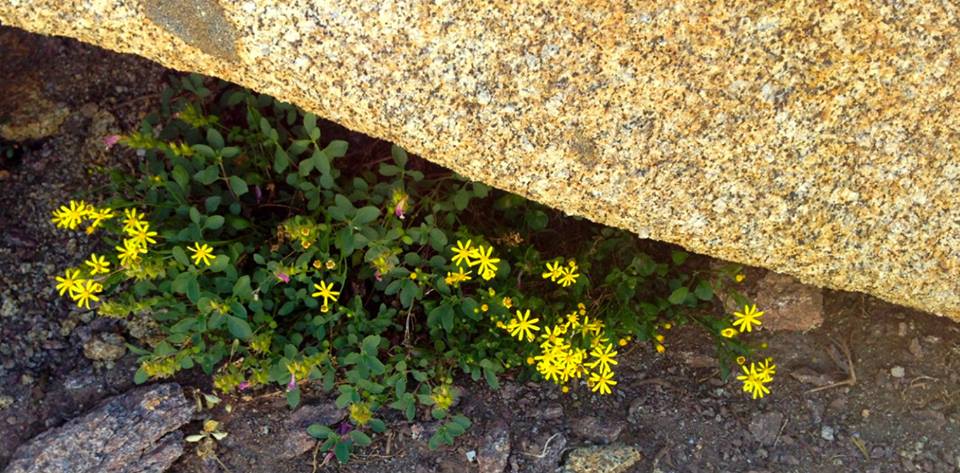 Please be sure to visit our Daytime and Nightlife sections to learn about events that you can pair with these great hikes.
Photos courtesy of Lake Tahoe Wildflowers.