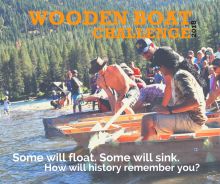 There is something purely magical about wooden boats, and their presence on Lake Tahoe is a pleasure to behold.
This joy is extending to a whole new level with the Arts For The School's third annual Wooden Boat Challenge. In this competition, pre-registered teams of four are pitted against each other in the making of a wooden boat. But there is a catch. Their spectacular craft must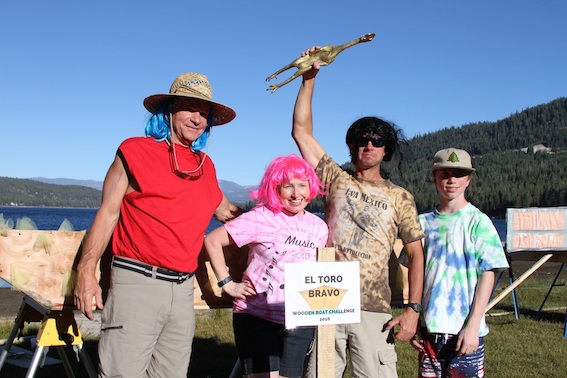 be built without the use of power tools. The teams are to create their boat in a three-hour time period and then race their handmade boats on the waves of Lake Tahoe. The prizes are extensive and range from the first place finisher on the lake to other awards such as funniest boat and best craftsmanship.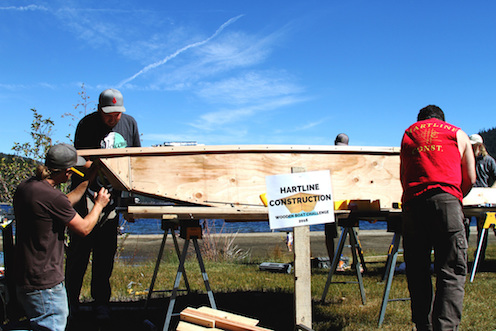 Arts For The Schools Executive Director Eve McEneaney shares, "This is a blast to watch, and it's so creative and really inspiring to see these teams build a boat in just three hours."
It's definitely a day to put on the calendar as this is a festive occasion that is considered a community extravaganza. Complete with live music, activities for kids, a youth mini-boat race, food, nonalcoholic drinks and a beer garden, the festival is a hit for all ages.
The funds generated from this gathering go directly to Arts For The Schools, which teaches visual and performing arts education to 25 different schools in the area. Now in its 34th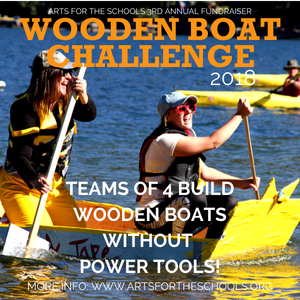 year, Arts For The Schools fills the gaps in arts education and creates an assurance that all children, despite socio-economic status, are able to access the education they need and deserve. In addition to participating in education programs, the nonprofit also presents public performances through their onSTAGE Live Series. 
The Wooden Boat Challenge and festival will be held on Saturday, September 22 from 11 a.m. to 5 p.m. at Commons Beach in Tahoe City. So get your team together and get ready to make the wooden boat of your dreams all in support of maintaining, growing and promoting the vitality of performing arts in our region and beyond.
General admission is free, but please RSVP to the event and find team registration on the Arts For The Schools website. 
Photos by Arts For The Schools
To find all of the events happening around Lake Tahoe this week, see our Daytime and Nightlife sections.