Tahoe is full of surprises. From Mother Nature's beauty to the excitement that lies in enjoying her splendor, Tahoe is a land of rich experiences.
Combine that with giveaways from some of our amazing local businesses, and the adventures are that much better. Keep reading to learn about three giveaways that are going on right now that will make your vacation in Lake Tahoe a beloved memory that will last a lifetime. Good luck!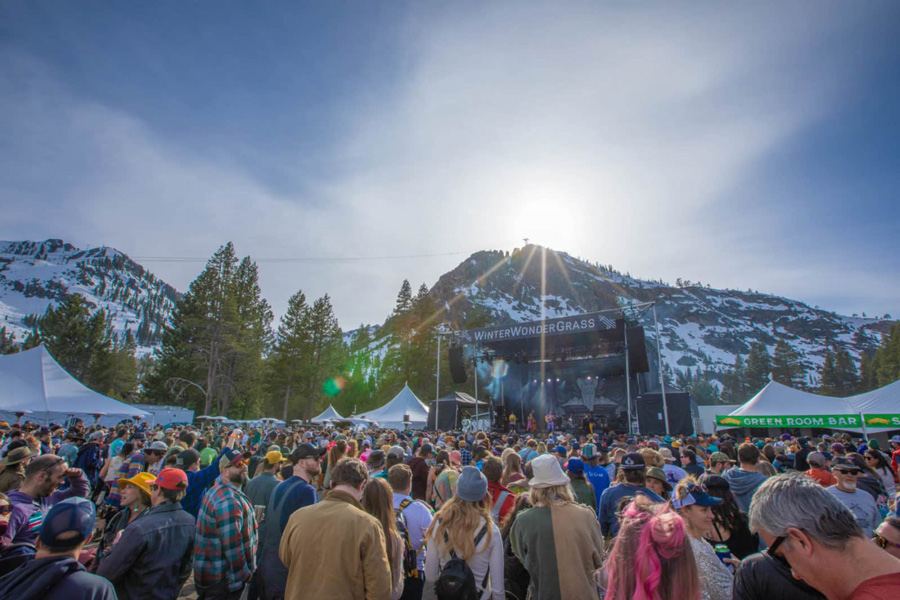 There couldn't be more a beautiful venue for WinterWonderGrass than Palisades Tahoe. Photo courtesy of Tahoe.com
Palisades Tahoe
An event that was shelved due to the pandemic for the last three years, WinterWonderGrass is a world-class music festival. The lineup is filled with globally renowned musicians specializing in bluegrass and roots music. With 25 different bands playing throughout the three-day weekend, the entire Village at Palisades Tahoe will become a stage for dancing and enjoying. Beyond the incredible musicianship, there will also be a smorgasbord of fun available. From free whiskey, spiked seltzer and beer tastings to entire beer tents, there will be plenty of opportunities to ring in the festival with cheer. All three days will offer free music from 11 a.m. to 1 p.m. in the Plaza. The main event will happen in the parking lot adjacent to Plumpjack's and Olympic Village Inn. This is where you will find the beverage tastings happening from 2 to 5 p.m., beer tents as well as a coffeehouse and kid's zone. Some of the musicians in attendance include WinterWonderGrass old-timers Greensky Bluegrass and Trampled by Turtles as well as newbies Marcus King, The Main Squeeze and the Lone Bellow. You'll also find bands like Della Mae, the Cris Jacobs Band, Molly Tuttle & Golden Highway, Lindsay Lou & Kyle Tuttle, Tray Wellington Band, The Brothers Comatose, Dead Winter Carpenters, Big Richard and Pickin' on the Dead. There are general admission and VIP passes available that give you complimentary beverage tastings, a commemorative mug as well as other goodies. There are one-day tickets available as well.
Before you whip out the wallet, try your hand at winning two free general admission tickets that are up for grabs. Just enter to win, no purchase necessary!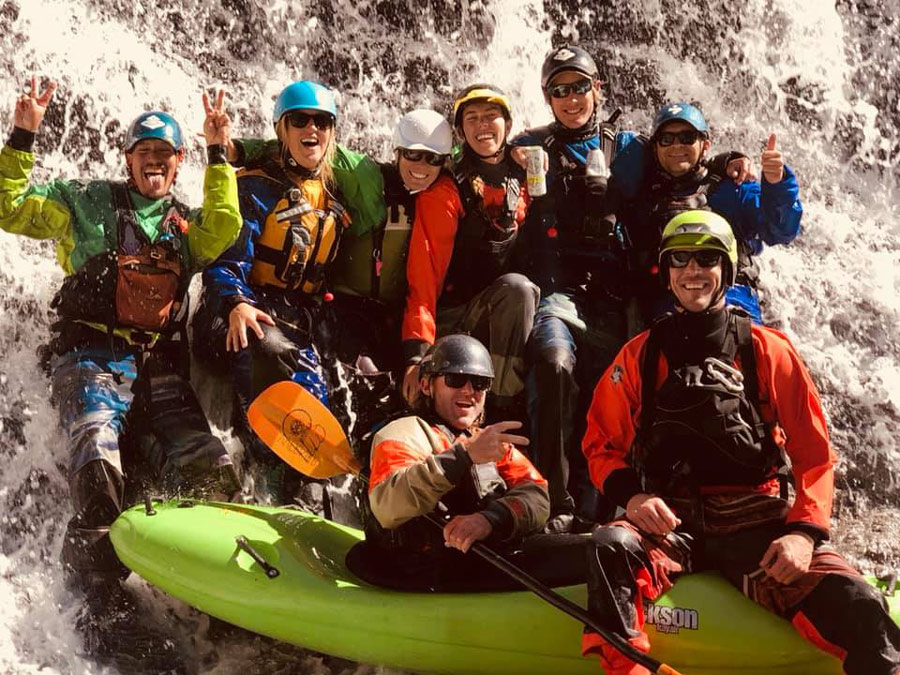 You can't help but smile when on a guided excursion with IRIE. Photo courtesy of IRIE Rafting
Truckee
IRIE Rafting Company Inc. is making it easy to enjoy the splendor of floating the Truckee River with their Free Truckee River Rafting Trip giveaway. The trip includes all of the necessary safety gear plus the boat and guide. The trip needs to be done during the 2023 summer season. With the raffle ending April 30, there is still enough time to tell all of your friends and family to get in on this great giveaway. The more entries, the more chances of winning! A rafting company that has decades of experience under its belt, IRIE is the expert at providing amazing experiences that showcase the Lower Truckee Gorge to the Middle Fork of the American. Their trips range from half-day excursions to multi-day wilderness trips as well as full-day adventures down class IV rapids. A feel-good company, they offer discounts for nonprofits, large groups and military families and they organize river clean-up days and offer on-river environmental education.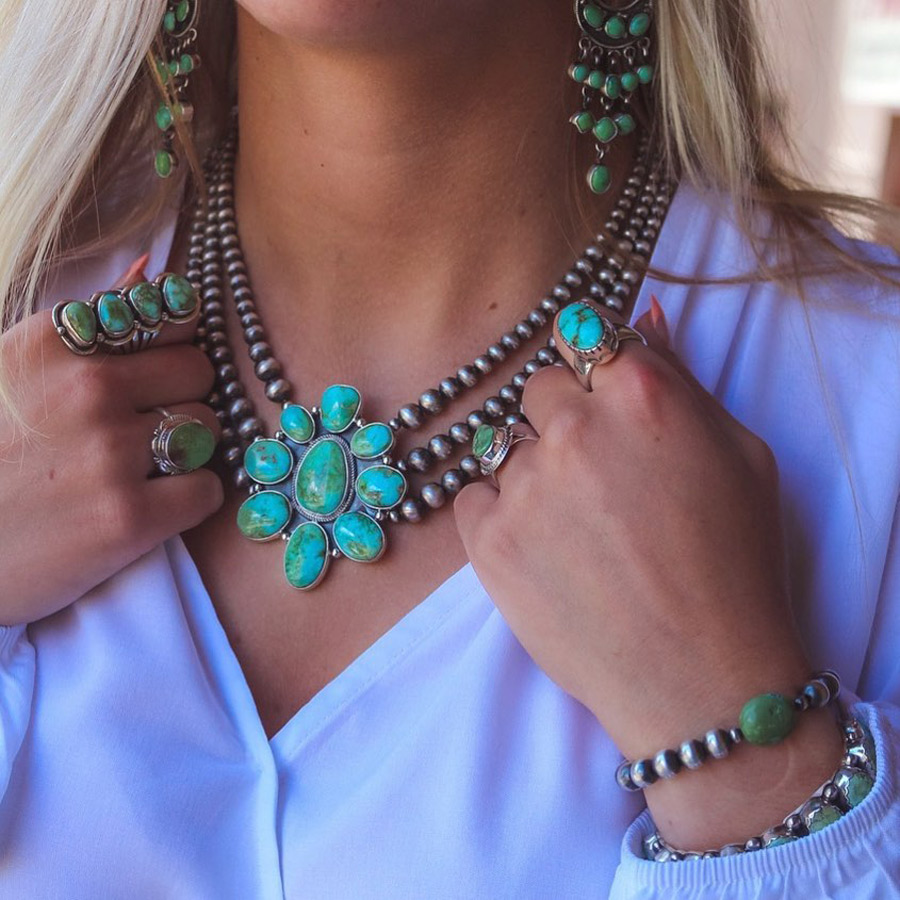 An example of the quality silver jewelry with a distinctly Native American flair created by Artie Yellowhorse and offered at The Potlatch. Photo courtesy of The Potlatch
A weekly event held by a favorite local business, The Potlatch, this is a fabulous way to win fun and unique prizes while supporting a small business. The Instagram giveaway is as easy as following The Potlatch on Instagram. To win you must be a United States resident. To learn about the upcoming giveaways, keep an eye out on their feed. Each giveaway post will include the partner that The Potlatch is highlighting for the contest, the dates of the campaign (always in Pacific Standard Time), any restrictions for participants, the details on how to enter, when and how the winners will be chosen as well as how you can pick up your prize or have it shipped to you. The Potlatch is a Tahoe business that belongs in a Hall of Fame for Wonderfulness. With a history that dates back more than 50 years, this unassuming, welcoming boutique is a treasure-trove of gifts and unique must-have items that can't be found elsewhere. Owned by the same family for three generations, the store offers items that are quick to be of sentimental value. From stunning home furnishings to beautifully handcrafted jewelry, from locally created clothing to souvenirs and impressive wall photography that captures the beauty of this area, The Potlatch is stocked full of items that are meant to be loved and cherished, especially if you're the lucky one to win.
Be sure to check out all the events being held throughout the basin on our Daytime and Nightlife pages.