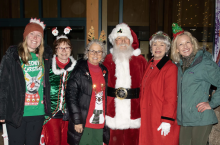 As the air turns crisp and the first snowflakes grace the pristine landscape of Tahoe, the holiday spirit is coming alive. From the enchanting Northern Lights Festival to the heartwarming Holiday Season Farmer's Market, this winter season is set to be one filled with joy and community. Keep reading to learn more about the details of three fantastic events that will make your November and December truly special.
Photo: Meeting Santa aways creates smiles at the Northern Lights Festival. Photo courtesy of IVCBA.
 
Embrace the enchantment of the winter season as the beloved Northern Lights Festival returns to Incline Village, casting a warm glow on Tahoe Boulevard and throughout the town. The community unites in a friendly competition to showcase the most creative and captivating holiday light displays, and thanks to generous lighting sponsors, this festival promises to light up everyone's hearts.
The festivities kicked off in early November, and there are events through December 30. This weekend, on Friday, November 17, it's the annual Diamond Peak Ski Team Pray for Snow Party and Film Premier. As winter enthusiasts gather, the anticipation for the snow season builds. For the next several weeks look for the Candy Cane Village at the UNR Lake Tahoe campus, wrap stations, sip and shops galore, holiday parties with Santa, film festivals, Handel's Messiah and more. All the events and details you need are listed here.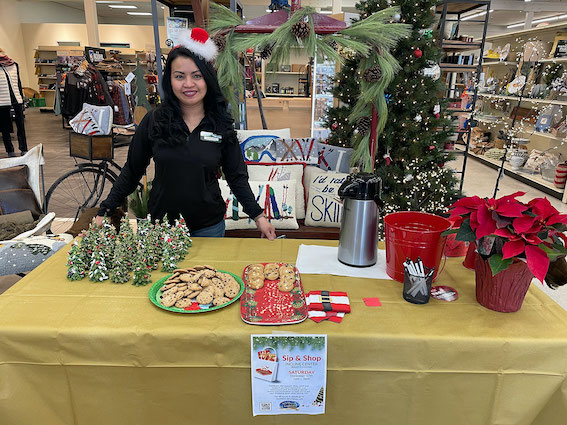 Sip & Shops at various locations are a fun part of Northern Lights Festival. Photo courtesy of IVCBA
The festival's calendar is packed with heartwarming events suitable for people of all ages. Whether you believe in Santa or not, there's something for everyone. 
Don't miss these upcoming events: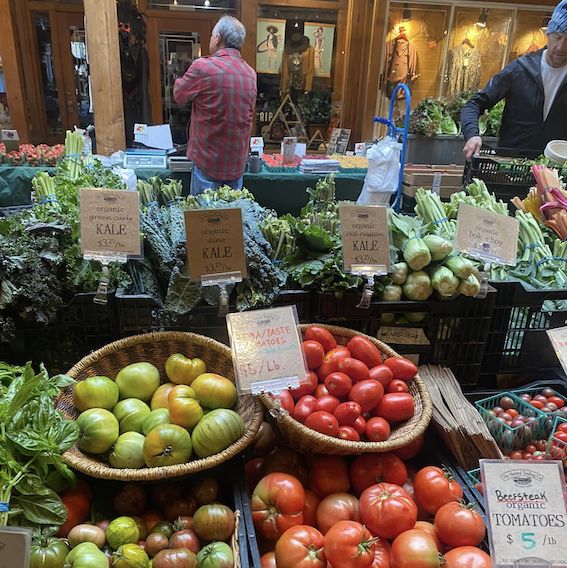 Fall Harvest Farmer's Market is a beautiful celebration of all that autumn offers. Photo courtesy of Tahoe City Downtown Association
Every Thursday from 9 am to 2 pm until December 21 (excluding Thanksgiving), the Tahoe City Farmers Market takes over the Boatworks Mall and becomes a celebration of this fantastic time of year. While this indoor market may shield you from the winter chill, it offers a vibrant burst of local flavor.
Here, you can explore an array of fresh produce, handcrafted goods and local artisanal treasures. Support the hardworking farmers and talented artisans who bring their best offerings to Tahoe City. Whether you're in search of seasonal produce or unique handmade gifts, the Tahoe City Farmers Market is the perfect place to savor local delights and foster community spirit.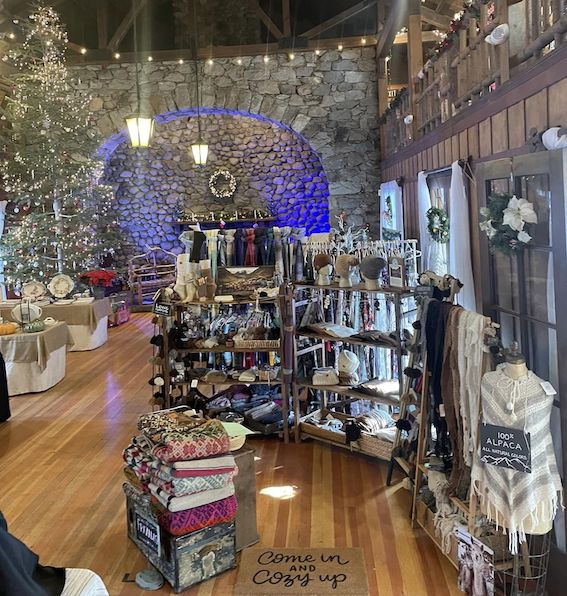 Valhalla Tahoe creates the perfect setting for celebrating the holidays. Photo courtesy of Valhalla Tahoe
With the holiday season upon us, what better way to kick off the festivities than by joining the 27th annual Holiday Faire at Valhalla Tahoe? This three-day craft fair is a delightful celebration of more than 30 local vendors, holiday music and treats that will warm your heart. The fun begins on Friday, November 17, when Valhalla Tahoe members get an exclusive head start at 3 p.m. The public can join in the festivities for free from 4 to 8 p.m. 
On Saturday, November 18 the Holiday Faire opens its doors from 10 a.m. to 5 p.m., and it's not just about shopping. Santa will be there all day, ready for meet-and-greet sessions and photos. The little ones will be in for a special treat with carols sung by the Chickadee Troup at the Grand Hall from 5 p.m. Saturday evening is all about jazz, with the Oakland Jazz Concert taking place in the Historic Boathouse Theatre from 6:30 to 7:30 p.m. Tickets are available for $35 for adults and $12 for kids (12 and younger). 
On Sunday, November 19 the Holiday Faire continues from 10 a.m. to 4 p.m., with more opportunities to meet Santa and enjoy the festive atmosphere. The LTUSD Middle School Choir will grace the event with their beautiful voices from 2 to 2:30 p.m.
These events are not only an opportunity to find unique holiday treasures, but also a chance to give back and support vital nonprofit organizations. To find out about other wonderful events to fill your holiday season with, visit our Daytime and Nightlife pages.
---