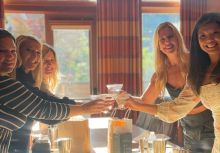 Lake Tahoe, the jewel of the Sierra Nevada, has a wide range of serene landscapes just waiting to be explored. Many Lake Tahoe businesses offer one-of-a-kind encounters that allow visitors to connect, reset and retreat in this pristine beauty. In this blog I offer a look at two businesses that are redefining the Lake Tahoe experience.
Photo: In collaboration with Tahoe Blue Vodka, Bliss Experiences created a martini-making lesson along with education in the history of martinis and a chance to explore the flavor profiles of various spirits. 
 
Bliss Experiences® promises to curate moments of pure joy and connection. Founded with the intention of sharing the magic of Lake Tahoe, Bliss Experiences creates personalized outings that resonate with both residents and visitors. Their tailored experiences encompass various themes, ensuring that every individual's desires are met.
For those celebrating milestones, Bliss Experiences offers customized selections that align with personal tastes. Imagine commemorating your special moments against the backdrop of Lake Tahoe's unparalleled beauty.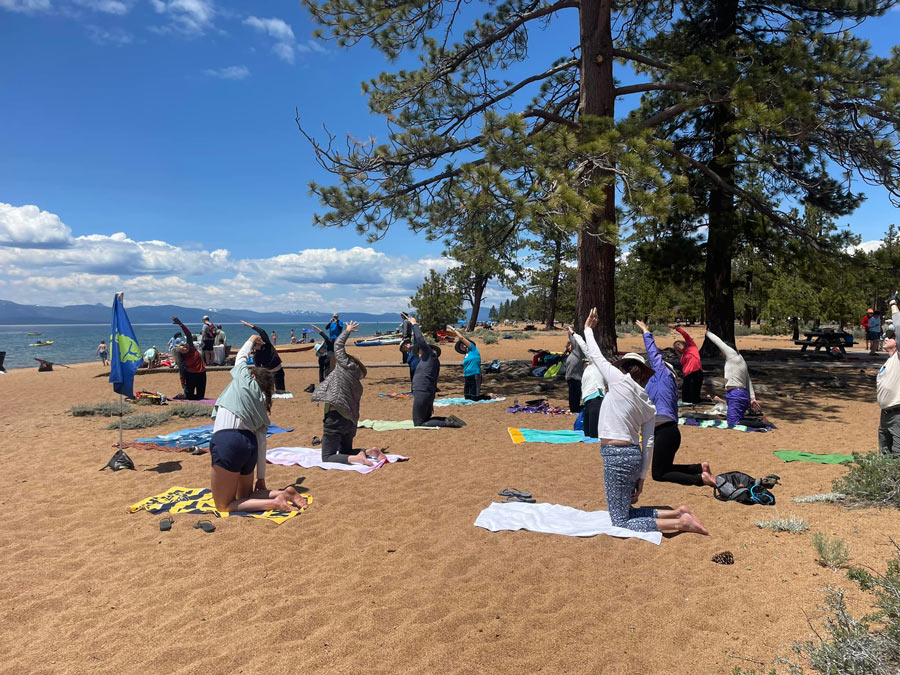 Photo: Bliss Experiences focuses on Wellness Tourism, a form of travel that enhances overall well-being through activities like spa treatments, yoga and healthy eating. They offer serene destinations, personalized wellness programs and cultural immersion, providing a transformative experience for individuals seeking balance and rejuvenation. Photo courtesy of Bliss Experiences
If wellness and self-care are on your agenda, Bliss Experiences' well-being and yoga offerings are perfect for you. Picture a guided yoga practice by the tranquil waters of Lake Tahoe, followed by a serene tea, coffee or champagne toast. Indulge in a catered brunch that rejuvenates your senses before immersing yourself in a healing sound experience. These retreats are designed to restore your inner balance and create lasting harmony.
Getaways take on a new meaning with Bliss Experiences. With forest bathing to revitalize your senses, custom smoothies to detoxify your body and reserved lunches to refuel your energy, curated getaways are an invitation to experience bliss in Lake Tahoe's embrace.
Professionals seeking an escape from the routine can find solace in Bliss Experiences' offerings, from outdoor adventures to creative craft projects. Start your day with a catered breakfast, explore the beauty of Lake Tahoe through hiking and creative endeavors, and restore your inner calm with gentle yoga and guided yoga nidra. Oracle readings add a touch of mystique to the experience, while Blissful Brews with South Lake Brewing complete the day with a refreshing note. Bliss Experiences also recognizes that tea and astrology can offer unique insights. With their monthly Tea and Astrology Forecasting class, attendees are able to delve into upcoming astro weather and alignments while enjoying a tailored tea tasting experience. Led by Destene, an astroherbalist and food therapist, this workshop combines celestial knowledge with sensory delight.
And if you find your mind cluttered with distractions, Bliss Experiences offers Empty Minded, a workshop to help you regain focus and clarity. Through yoga, mindfulness activities, journaling and self-discovery, this workshop empowers you to declutter your mind and embrace a more intentional way of living.
Bliss Experiences has transformed Lake Tahoe into a canvas of possibilities. Their commitment to crafting unique moments, fostering community engagement and supporting local businesses makes them a beacon of creativity and connection. Whether you're seeking adventure, relaxation, self-discovery or celebration, Bliss Experiences helps people create memories that transcend time and resonate with the soul.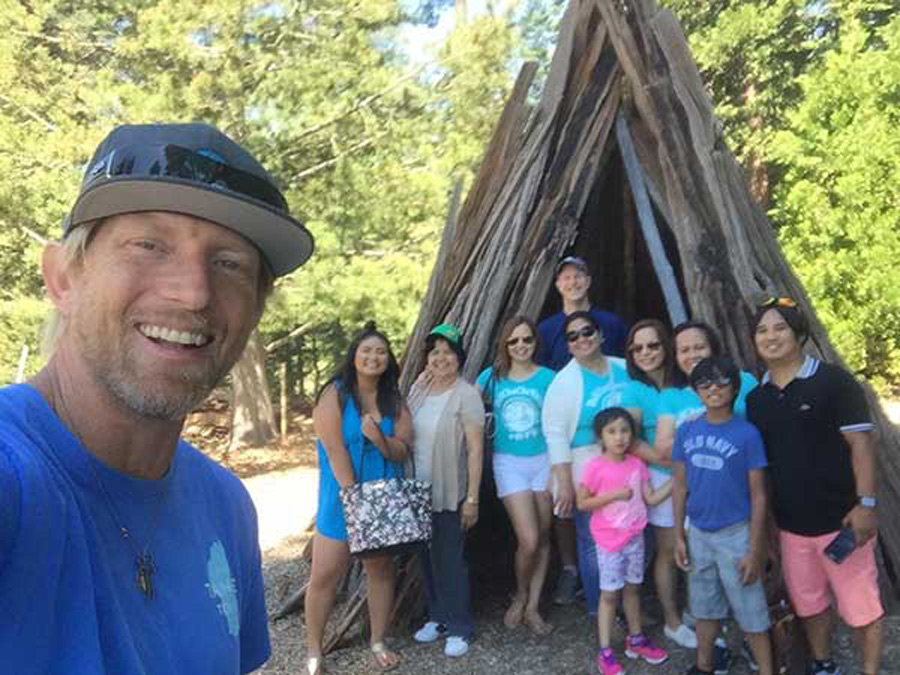 Darin Talbot sharing the joy of Lake Tahoe on a private family tour. Photo courtesy of Around Tahoe Tours
To truly understand the essence of Lake Tahoe, you need a guide who knows its stories, history and hidden gems. That's where Around Tahoe Tours comes in. Created by Darin Talbot, a storyteller and musician at heart, these tours offer entertaining and educational insight into the Tahoe Basin. From private in-person tours to self-guided CD tours, Around Tahoe Tours covers every corner of the area.
Darin Talbot's passion for sharing the tales of Tahoe began in 1977, and today he continues to provide unique tours that showcase the best of both California and Nevada. With the help of a GPS app, visitors can navigate the region and uncover its fascinating history and treasures.
Lake Tahoe isn't just a destination; it's an opportunity to immerse yourself in experiences that leave a lasting impression. Whether you're exploring the great outdoors or discovering the stories that shaped the region, Lake Tahoe offers a world of unique encounters that will stay with you long after you've left its shores.
To make the experience complete, be sure to include one of the amazing events happening around the basin. Learn more at our Daytime and Nightlife pages.