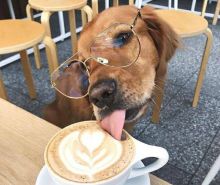 Lake Tahoe is a family fun paradise.
With so many amusing outdoor activities, there is entertainment galore to keep everyone enthralled. Combine that with historical points of interest and educational, interactive nature reserves, and this special corner of the planet is a gem for children and parents alike. To put the cherry on top, Lake Tahoe is also blessed with dining establishments that make going out with the kids a breeze.
Keep reading to learn more about 14 fantastic family restaurants serving up great food and good times to all ages from baby sister to grandma.
Photo: The furry family members are not forgotten at The Getaway Cafe. Photo courtesy of The Getaway Cafe
South Lake Tahoe
With indoor and outdoor dining along with wood-fired pizza and burgers, the friendliest of family fare, Lake Tahoe AleWorX is a great place for family dining. In fact, it's been voted Best Kid-Friendly Restaurant in Tahoe. At AleWorX at the Y, they can open up the garage doors for an outdoors-in dining experience, and you can also hang out on the patio with comfortable chairs, firepits and pets.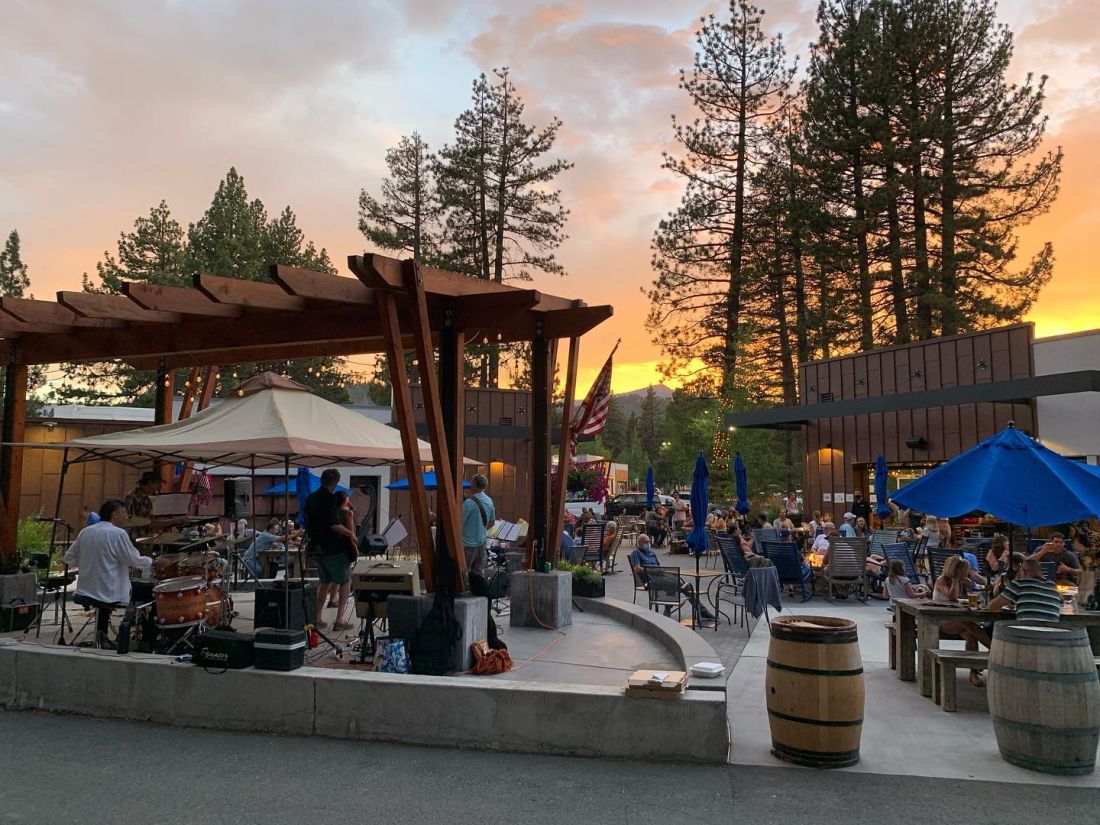 Photo: The patio at Lake Tahoe AleWorX at the Y is a haven for family dining. Photo courtesy of Lake Tahoe AleWorX
Carnelian Bay
A longtime favorite because of the welcoming atmosphere and great food, CB's is one of those places that feels like a second home the first time you visit. Situated across the street from Big Blue, it is conveniently located for feeding the frenzy of hangry family members after a big day on the water. CB's specializes in pizzas and calzones while also offering sandwiches, burgers, appetizers, soups and salads as well as a kids' menu. CB's offers daily specials with new items rotated in every week.
Tahoe City
If you enjoy the flavors of Southern food, do yourself a favor and check out Moe's Original BBQ. Owner Eric Pilcher has created a masterpiece for serving up Alabama-style BBQ seasoning with pork, chicken, turkey, wings, tofu and seafood. There are delicious homemade sides like mac & cheese, marinated slaw, potato salads or baked beans that come with your order, making it fun and easy to share and swap dishes. The outdoor seating offers exceptional views of Lake Tahoe from every table, or for those in a boat, they offer boat coolers and catering for any size family gathering.
Tahoe City
The experience of dining literally on the shores of Lake Tahoe is always a favorite. Luckily for us all, Za's Lakefront is making that a reality while also making scrumptious American-Italian fare. The menu prices and casual setting make this a favorite for families, as do the delicious pizzas that making sharing simple. They also offer crafty sandwiches for lunch as well as salads and appetizers. Their dinner menu keeps the pizza, but steps it up a notch with selections including impressive salads like their Captain Quinn's Grilled Romaine that comes with prosciutto, gorgonzola and balsamic glaze, appetizers like their delicious Peppered Crusted Duck Breast or any of their impressive pastas or main dishes. They offer a children's menu as well.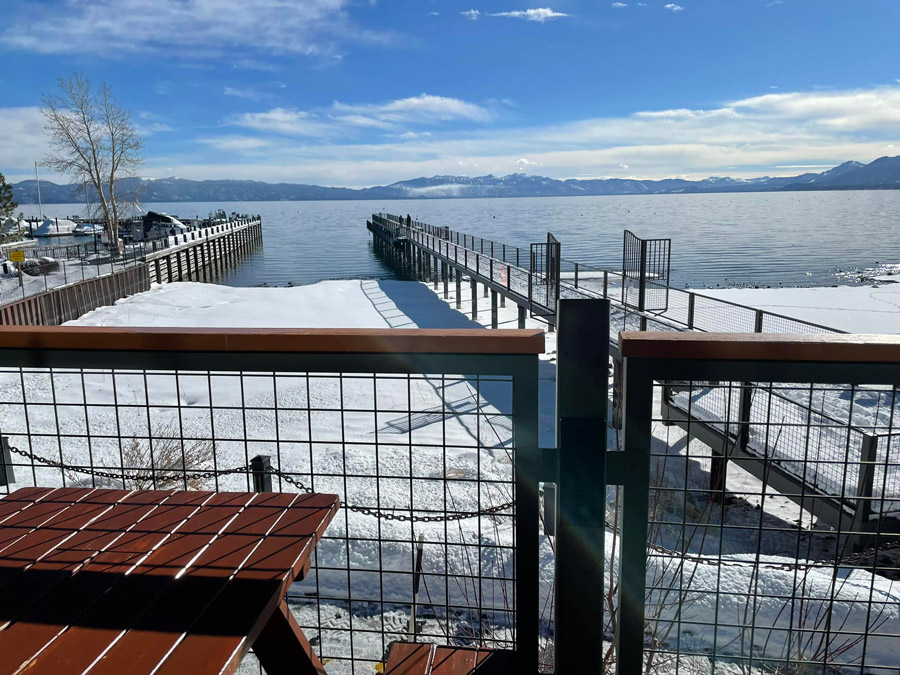 The views from the outdoor tables at Za's can't be beat. Photo courtesy of Za's Lakefront
South Lake Tahoe
For families that like cuisine with an Asian flair, check out Orchid's. Offering huge portions, small prices and big flavor, Orchid's is a sure bet on finding food that the family will love. The dishes are served in a group share fashion, making the experience that much more fun. Be sure to not pass up their super yummy desserts, like the green tea ice cream or fried bananas. The kids will love their large aquariums with beautiful exotic fish.
South Lake Tahoe
The Loft is possibly a family's best choice for having a grand time while enjoying an evening out eating. More than just a restaurant, The Loft is a live-performance theatre and Magic Club that hosts some of the best musicians in the world. Combining that with American tapas and impressive cuisine handcrafted by culinary expert Frank Trotta, the experience is truly like no other. Important tip: Be sure to reserve seats for the early magic show performance, which is G-rated and family-friendly.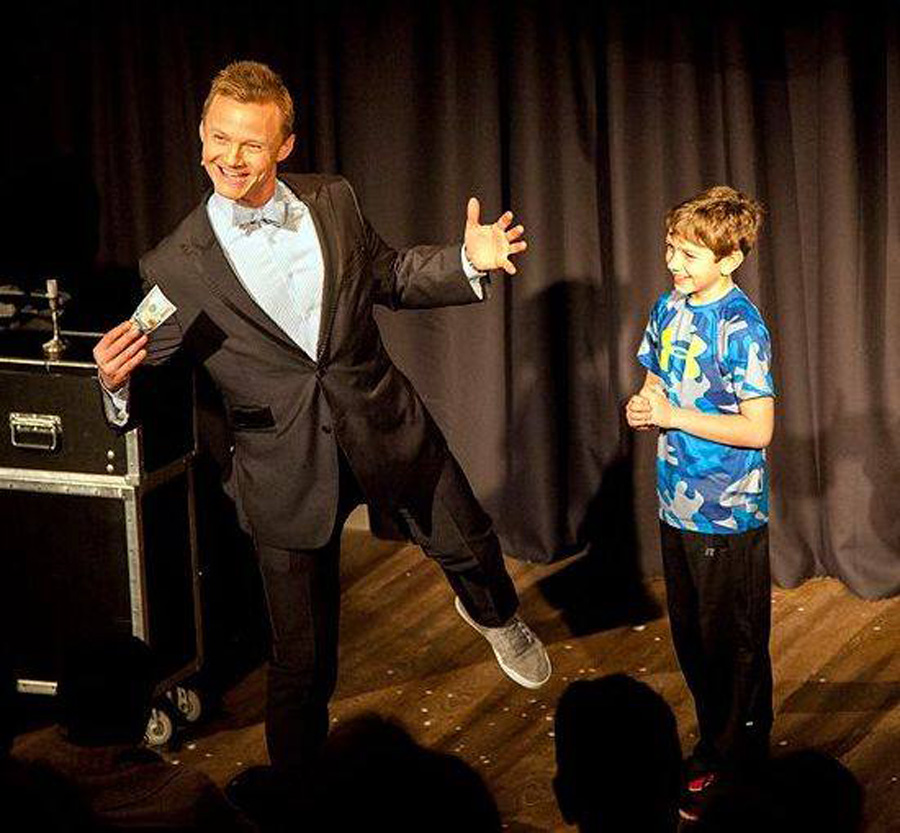 Can you imagine anything better for a kid than a magic show that goes with dinner? Photo courtesy of The Loft Theatre
South Lake Tahoe
If you enjoy Tahoe nostalgia with a little charm mixed in, then Rojo's is your place. A welcoming restaurant housed in a century-old Tahoe historical building, Rojo's serves up tasty lunch and dinner entrees that will make the entire family feel satisfied. Menu items include burgers, chicken, seafood and steak, and they also offer a range of barbecue dishes and Italian house specialties. Be sure to try their French Onion Soup – it's to die for.
Meyers
Frequently on the "Best" lists in the Tahoe area, Getaway Cafe is the place to go for alpine comfort food. Serving up dishes for nearly 20 years, their menu items are made entirely from scratch with breakfast and lunch served every day. In fact, this is my go-to stop when I need to fuel up before skiing Kirkwood. They offer a dog-friendly outdoor patio that makes sure your four-legged family member feels just as welcome as those who are two-legged. Be sure to try their house specialty Mexican/American fusion dishes like Chilaquiles, Deluxe Eggs Benedict or their incredible Coconut French Toast. They also offer gigantic half-pound burgers, vegetarian sandwiches and house-made soups and chili. For those on the go, they serve to go items like breakfast burritos, sandwiches and wraps.
Incline Village
The Lone Eagle Grill is a place to frequent if enjoying the splendid views of Lake Tahoe is top on your list. A place for high-end experiences, Lone Eagle Grill offers a taste of the high life for the clan. Their indoor seating is awe-inspiring, and their outdoor fire pits offer the opportunity to hear real life sounds of the waves lapping on the beach while you enjoy time with your family. Their menu ranges from tapas to entree dishes like seared foie gras, from thin-crust pizza to kale salad. Reservations are recommended.
Tahoe City
The Bridgetender is the quintessential burger joint in Tahoe City. A local favorite since its beginnings back in 1977, The Bridgetender is a family-friendly restaurant that knows how to bring smiles to hungry faces. Their turkey burger with waffle fries is a definite favorite, so much so that locals have created a club to honor it, The Turkey Burger Club. They also offer elk burgers, veggie burgers and the common beef variety as well. The outdoor summer seating is a fantastic option for people watching and letting the kids let loose a little. The Bridgetender also serves breakfast on Sundays.
Incline Village
If enjoying food that is made from humanely raised products that are farmed locally is important to you, please visit Sage Leaf. Offering a menu filled with delicious, healthy dishes, including vegetarian, vegan and gluten-free options, Sage Leaf gives opportunity to feeling your best after enjoying a fantastic meal. The menu is always changing, offering a never-ending supply of unique and fun ways to delight the taste buds, no matter what your age. For family functions, the restaurant can be rented in the evenings for private events up to 28 guests.
South Lake Tahoe
What kid doesn't love pizza? If you are in need of a restaurant that is going to appease even the pickiest of eaters, try Grand Central. Offering a wonderful array of family-friendly fare, the menu is stacked full of items like calzones, burgers, sandwiches and salads. The atmosphere is welcoming and laid back, making it a great ambiance for family shenanigans. For those who enjoy cuisine adventure, I highly recommend their Clam Bake Pizza. It is a tasty treat not found elsewhere.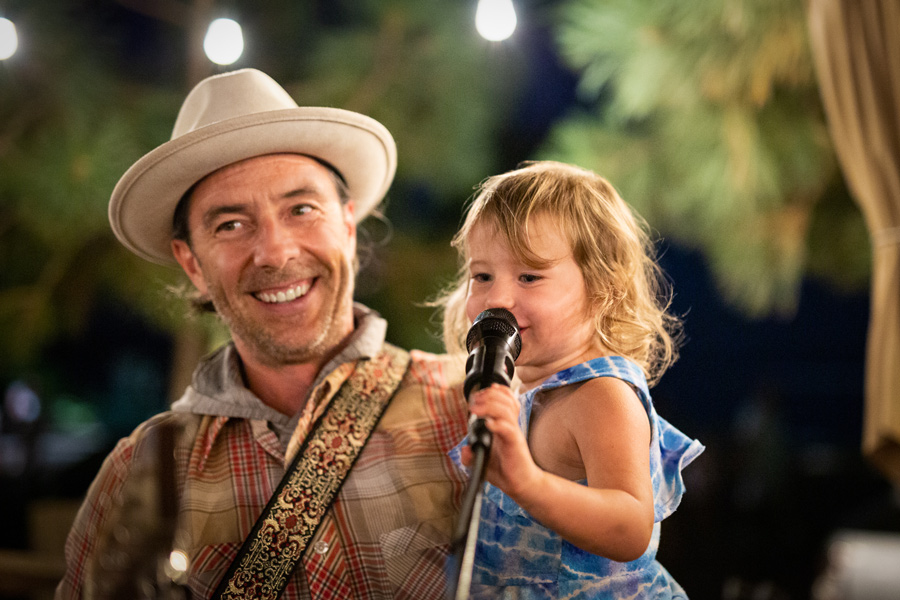 Even the entertainment at Jason's is family-friendly. Photo courtesy of Jason's Beachside Grill
Kings Beach
Jason's is another family-centric restaurant that is located steps from the sandy beaches of Lake Tahoe. Their summer deck and classic American menu items make this a no brainer for bringing the crew. From a giant salad bar to well-sized main dishes like roasted prime rib, gourmet burgers or their famous house specialty baby back ribs, it's no wonder that Jason's has been a longtime local favorite. They also offer a great children's menu that offers a nice array of choices for the little ones.
South Lake Tahoe
If Tahoe charm is something that your family needs, then Keys Cafe is a superb option. A quaint cabin that serves both lunch and breakfast, Keys is known for using organic, free-range products that contribute splendidly to their delicious healthy and hearty homemade sandwiches and soups that are made to fit the season. They also serve fruit smoothies that work great as a kiddie dessert. 
Before or after enjoying a delectable meal at any of our amazing restaurants in Lake Tahoe, please enjoy one of the events happening in the basin. Learn more in our Daytime and Nightlife sections.
---