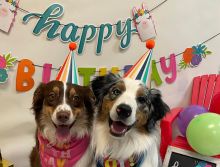 Springtime in Tahoe is a truly enchanting season. As the snow melts rapidly, the waterfalls surge to their fullest, revealing the awe-inspiring power and magnificence of water. The meadows burst into a kaleidoscope of wildflowers, adding a dash of vibrant colors to the scenic landscape. Moreover, the usual hustle and bustle of tourists subsides, allowing visitors to savor the serenity of the place. However, one cannot overlook the added bonus of springtime – the irresistible discounts available.
If you're planning a trip to Lake Tahoe, we've got you covered with 13 incredible discounts currently on offer. Keep reading to make the most of your visit to this stunning destination.
Picture: Puppies have the best birthday parties at Truckee Tahoe Pet Lodge.
South Lake Tahoe
Are you a first responder in Tahoe? Orchid's Thai Cuisine wants to show their appreciation for your hard work and dedication by offering you a taste of Thailand at a discounted price. Head over to their location just east of the Y and enjoy their delicious dishes that are big on flavor and beautifully decorated with Thai decor. From spicy dishes to accommodating special dietary needs, their large menu has something for everyone and is perfect for sharing with family and friends. Don't forget to save room for their delicious desserts, including green tea ice cream and fried bananas.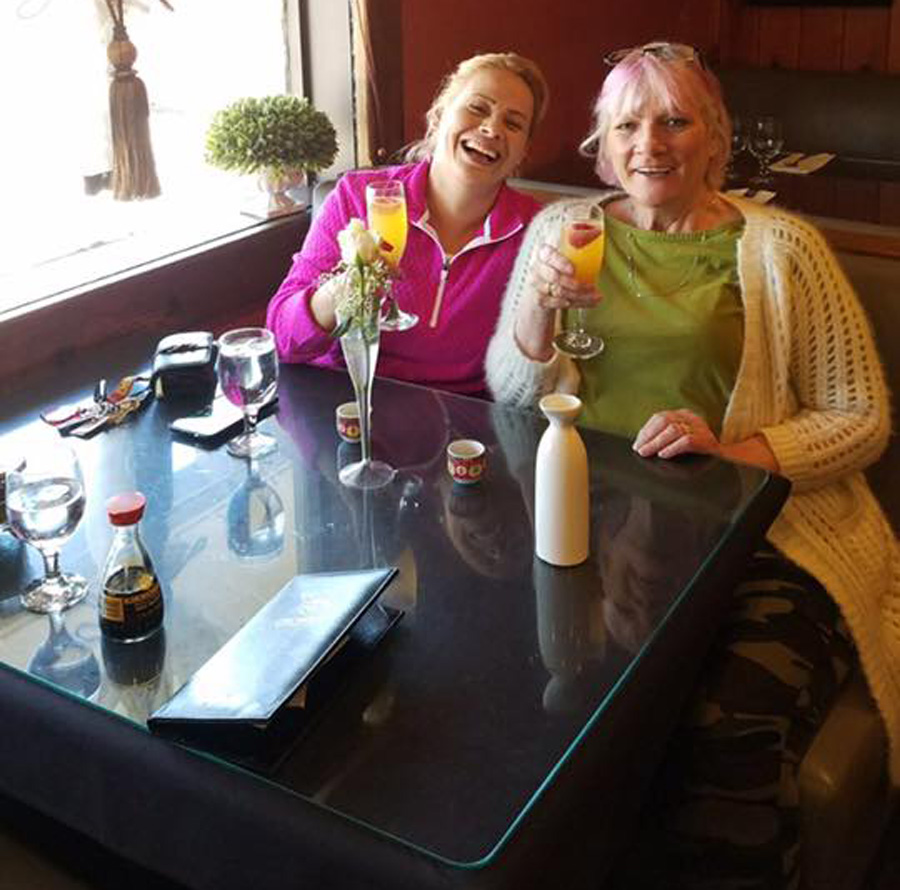 Great times and great food are the recipe for success at Orchid's. 
South Lake Tahoe
Experience the ultimate night out at The Loft Theatre-Lounge-Dining in South Lake Tahoe's Heavenly Village. Ranked as the #1 Show in Tahoe, Magic Fusion is a high-energy, fast-paced production featuring world-class magicians from around the world. The early performance is perfect for families, while the later show is geared toward adults. Enjoy American tapas and handcrafted cuisine from culinary expert Frank Trotta at TASTE at The Loft restaurant, and stay for late-night fun in the Lounge, featuring great music, trivia nights and a full bar with an award-winning wine list. Don't miss out on Locals Monday to enjoy 20 percent off by showing your ID if you live within a 60-mile radius. 
Truckee
Looking for an exhilarating and eco-friendly adventure in Tahoe? Look no further than IRIE Rafting Company Inc. Mention Tahoe.com and receive $5 off per person when booking your trip. They also offer discounts for groups of 10 to 25 and active military personnel. Their experienced guides will take you on a rafting trip down some of the most beautiful rivers in the region, while educating you about the flora, fauna and geography of the area. They also take pride in their commitment to protecting the environment and preserving the natural beauty of Tahoe for future generations. 
South Lake Tahoe
Does your little one enjoy comfortable and eco-friendly children's clothing? Then you must visit Will & Ivey. Designer Sandra Ney has created simple and comfortable clothing that is free from toxins, using only materials that are Oeko-Tex certified. This means that they are ethically sourced and organic, making them safe for both manufacturers and your little ones. Whether you're in Lake Tahoe or anywhere else, Will & Ivey hopes to spread a little peace wherever their clothing goes. They're now offering AfterPay, so you can buy now and pay later in four easy payments. Plus, subscribe to stay up to date on all things Will & Ivey and receive 10% off your first order. Find everything you need for your little ones with 10% off all clothing items in their brick-and-mortar store.
Tahoe City
Unleash your creativity and make something special with All Fired Up! Get 10% off your purchase at our drop-in studio. Whether you're in the mood for pottery painting, candle making, mosaic art or garden art, they have something for everyone. Bring your friends, family or coworkers and create something unique together. Their friendly staff is always available to help guide you through your project. All Fired Up is the perfect spot for a variety of occasions, from birthday parties to team-building events.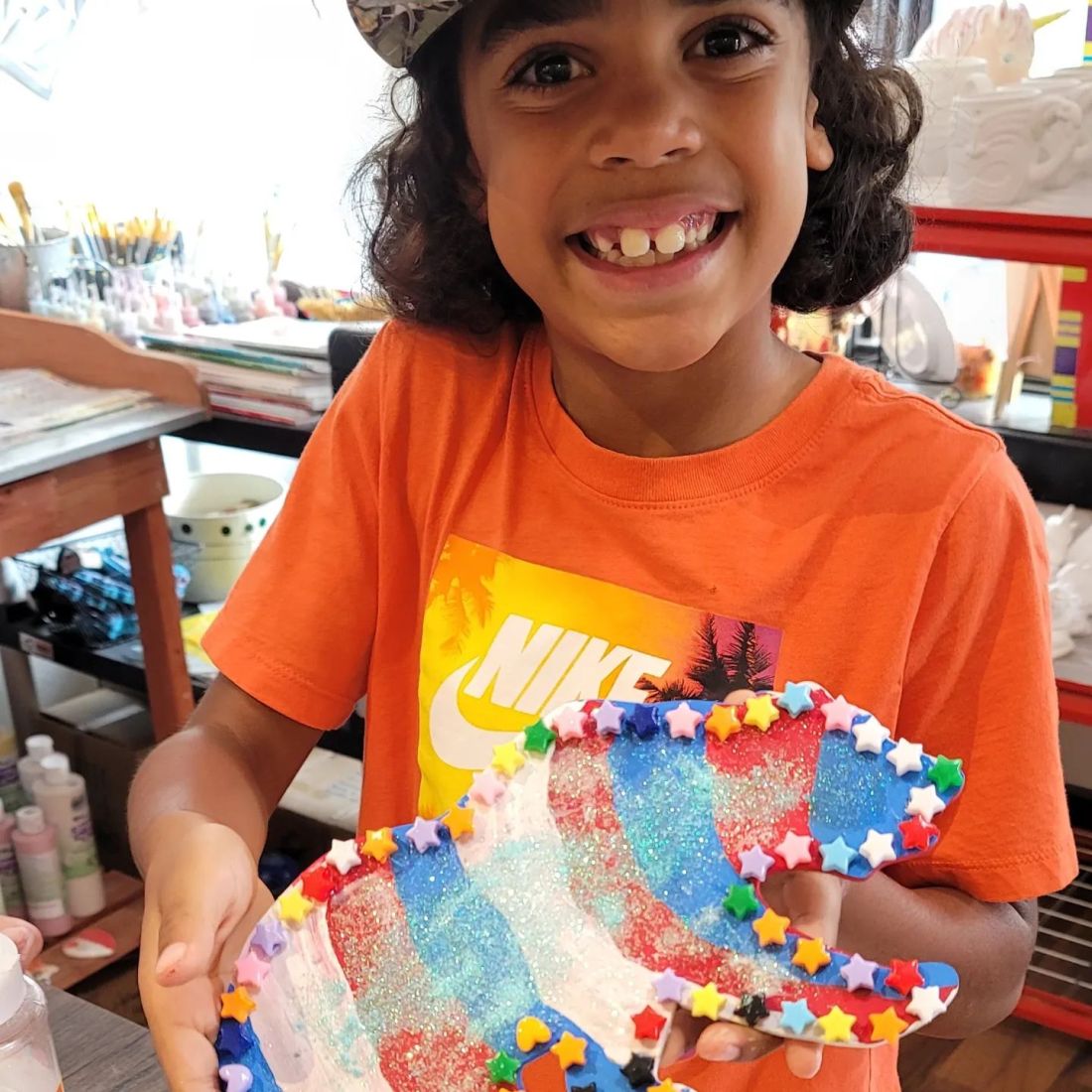 The joy of imagination is palatable at All Fired Up!
Truckee
Truckee-Tahoe Pet Lodge is the perfect place for your furry friend to enjoy a luxurious getaway! As a new client, you can get 50% off boarding by simply calling to redeem the offer. With a 15,000-square-foot facility located in Truckee, Truckee-Tahoe Pet Lodge is fully licensed and approved by the Truckee-Tahoe BBB. Owner Steve Sewell purchased the business in 2010 with the goal of providing pets with a fun, safe, and comfortable place to stay. Whether you need daycare or overnight boarding, Truckee-Tahoe Pet Lodge provides individualized care and attention to ensure your pet's happiness and your peace of mind.
Tahoe City & Truckee
If you're looking for a beautiful piece of jewelry to commemorate a special occasion or just want to treat yourself to something sparkly, then you need to check out Truckee Bluestone Jewelry. And if you needed any more reason to make a purchase, they are currently offering a free bottle of wine with any purchase. With two locations in North Lake Tahoe, Bluestone offers a wide selection of Tahoe-inspired jewelry, as well as fine jewelry and wall art. Their master designers are also available to create custom pieces, so you can truly have a one-of-a-kind piece that reflects your personal style.
Carnelian Bay
Looking for a great meal deal in Lake Tahoe? For more than 20 years, CB's delicious homemade pizzas, sandwiches, burgers, pastas and more have made it a locals' favorite spot. And now, with their special offer, Tahoe.com readers can save even more. Just mention Tahoe.com when you order any large pizza and receive a free kids mini cheese pizza. Plus, mention Tahoe.com and get $2 off any large pizza. And if you're ordering online, use the code 10TOGO to take 10 percent off your entire order. Their family-friendly, casual atmosphere and five TVs with surround sound make CB's Bistro the perfect spot to fuel up before or after a day of Tahoe adventures. 
South Lake Tahoe
Looking for a unique dining experience in South Lake Tahoe? Look no further than FiRE + iCE! This create-your-own-meal restaurant offers a mouthwatering selection of fresh veggies, meats, pastas, sauces and proteins, all cooked up to perfection on their huge grill by their talented chefs. And the best part? Join their VIP club and enjoy a free birthday dinner on them. Located in the heart of Heavenly Village and just a short walk from Lake Tahoe, FiRE + iCE has been a popular spot for 10 years. Warm up around one of their three outdoor fire pits with a cocktail after a day on the slopes or come in for lunch or dinner with your crew. 
South Lake Tahoe
Escape to a lakeside paradise at Tahoe Beach Retreat & Lodge. Their waterfront rooms offer breathtaking views of Lake Tahoe, inviting you to relax and rejuvenate amidst the natural beauty of Big Blue. Whether you're seeking adventure or relaxation, the all-season resort has everything you need. Plus, AAA and AARP members can enjoy a special discount of up to 10 percent. From lounging on the beach to skiing the slopes, Tahoe Beach Retreat & Lodge offers the perfect balance of recreation and relaxation. 
South Lake Tahoe
Teachers, this one's for you. Every Wednesday during the school year, swing by the cozy cabin cafe in the Keys neighborhood of South Lake Tahoe for 15 percent off. The cafe is a converted family home from the 1960s, where they've been serving up specialty coffee drinks, açaí bowls and breakfast burritos for nine years now. Take a break from grading papers and enjoy the peaceful atmosphere. They welcome everyone and invite you to stay awhile.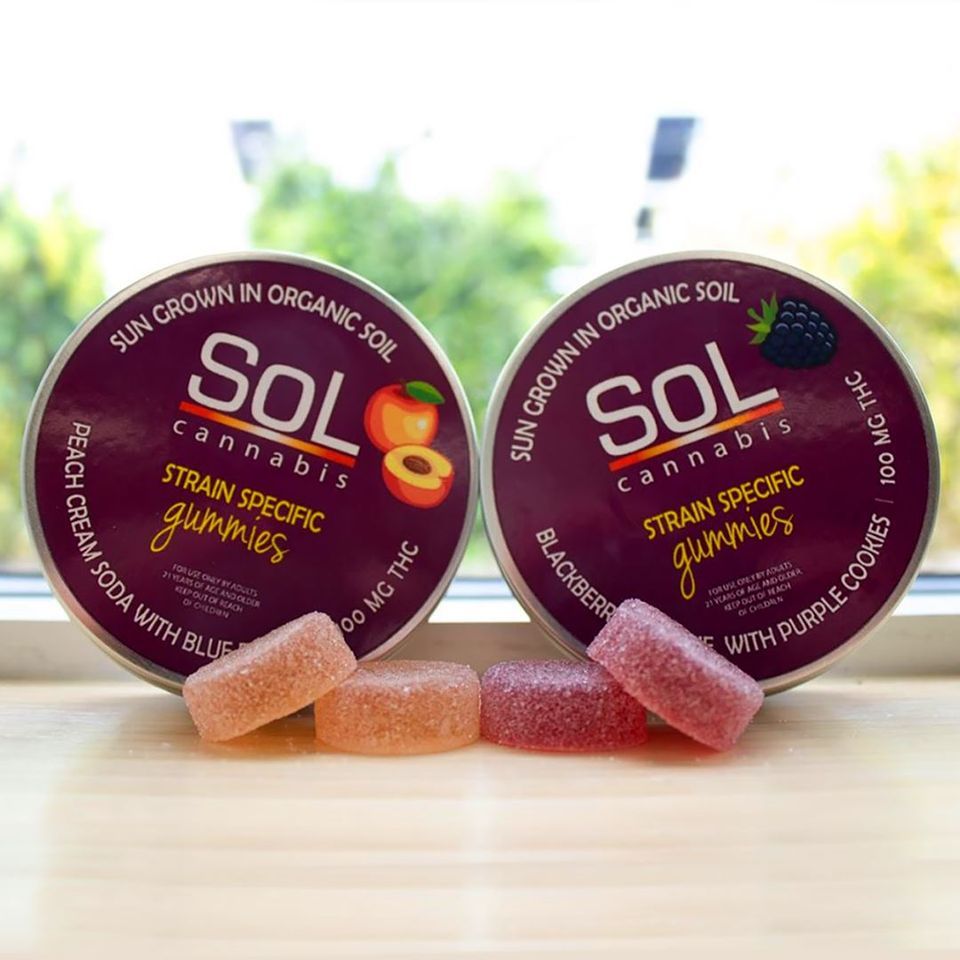 The utmost care goes into the products at Sol Cannabis.
Washoe City
SoL Cannabis is a locally owned and operated cannabis facility located in Washoe Valley. They offer superior-quality medical cannabis products grown and produced on-site. They have a one-of-a-kind facility with a hybrid greenhouse, state-of-the-art commercial kitchen and an extraction lab, all connected to their modern dispensary. SoL is committed to their community and offers 10 percent discounts to veterans and seniors, in addition to giving back through their needs-based programs.
Truckee
Looking for an adrenaline-pumping adventure? Look no further than Tahoe Whitewater Tours. This family-owned and -operated business has been creating unforgettable whitewater experiences since 1994. With more than 20 years of experience, they specialize in rafting, kayaking and float tube adventures. And for groups larger than 12, enjoy $10 off per person on any full-day rafting adventure. Book now for a thrilling experience you won't forget!
For more deals, click here for shopping, here for restaurants or here for accommodations. And while enjoying the many discounts happening this spring, be sure to find out about all of the exciting events happening as well. To learn more check out the Daytime and Nightlife pages.