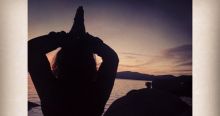 With Thanksgiving upon us, it is a wonderful time of year to consider where we can help others. 
Even in a beautiful place like Lake Tahoe, there are many different ways that we can show our gratitude and help others who are less fortunate. I am dedicating this post to 11 inspiring nonprofits based out of Lake Tahoe that are doing great things for our area and our world, each in their own way. This is in deep appreciation for the positivity that each one brings to our community. 
Happy Thanksgiving!
Truckee
Based on the conservancy of the Truckee River, the Truckee River Watershed Council (TRWC) is built on the understanding that the health of the Truckee River directly affects everyone of us in the Tahoe Basin. With the humble beginnings of responding to the EPA's 1991 ruling that the Truckee River was polluted due to the devastation of mining, grazing, clear-cutting, real estate development and railroad expansion upon the river, the TRWC is based around the first organized recognition of cleaning our Truckee waterways, Truckee River Day, spearheaded in 1996. This one day of appreciation for the Truckee River has now grown into a multi-faceted nonprofit that implements multiple large-scale restoration projects as well as assessment and prevention efforts. They also offer community education days, clean-up events and donor appreciation gatherings that help to support our natural environment.
The BEAR League
Homewood
One of the beautiful aspects of Lake Tahoe is the health of the natural forests and the animals that live within her. With the growth of Tahoe, this natural setting is affected, forcing the bear population to interact with humans with more frequency. This can have devastating affects for bear, property and people. The BEAR League was founded to help people live in harmony with bears and educate the public on the true gentle nature of the black bear. A completely volunteer, community-based not-for-profit, they assist the entire basin in kindly cohabitating with our gentle giants of the forest. The organization works on five principles: education, aversion, response, community involvement and police development. If you have any bear questions or need assistance, the BEAR League has a hotline staffed 365 days a year and 24 hours a day to help anyone that is having issues with a bear. For example, this time of year the bears are going into hibernation. The BEAR League has already assisted in un-inviting 23 unwelcome furry guests from under homes and cabins around Tahoe and Truckee.
With that in mind, here's a special tip from the BEAR League: "In every case of the 23 bears we have helped so far this year, a crawl space door was either left unsecured or it was so flimsy a kitten could have breached it. We will always help with this but we feel really badly when we have to wake up and torment a slumbering bear. So please help end this 'cruelty' by checking your crawl space access and making sure it's closed up and strong enough to keep out a determined, extremely strong, very large, snoring bear, who, by the way, will refuse to pay rent.
Many people, however, are OK with having a winter house guest 'underfoot'. And as long as he wasn't lured or baited inside, it's legal (but your neighbors might not approve). If the crawl space doesn't have heat duct-work or gas lines etc., everything will probably be alright. We will come and check this out and help homeowners make the decision whether to leave the bear alone or tell him he has to go elsewhere.

For 25 years now, the BEAR League has kept busy all winter long crawling under houses and cabins to check on and/or 'evict' bears. (The only scary part is when a huge spider becomes 'territorial'). The take-away message here is, Remove the Vacancy Sign BEFORE the Bears find the cozy den under your home. Call us if you need us. (530)525-7297."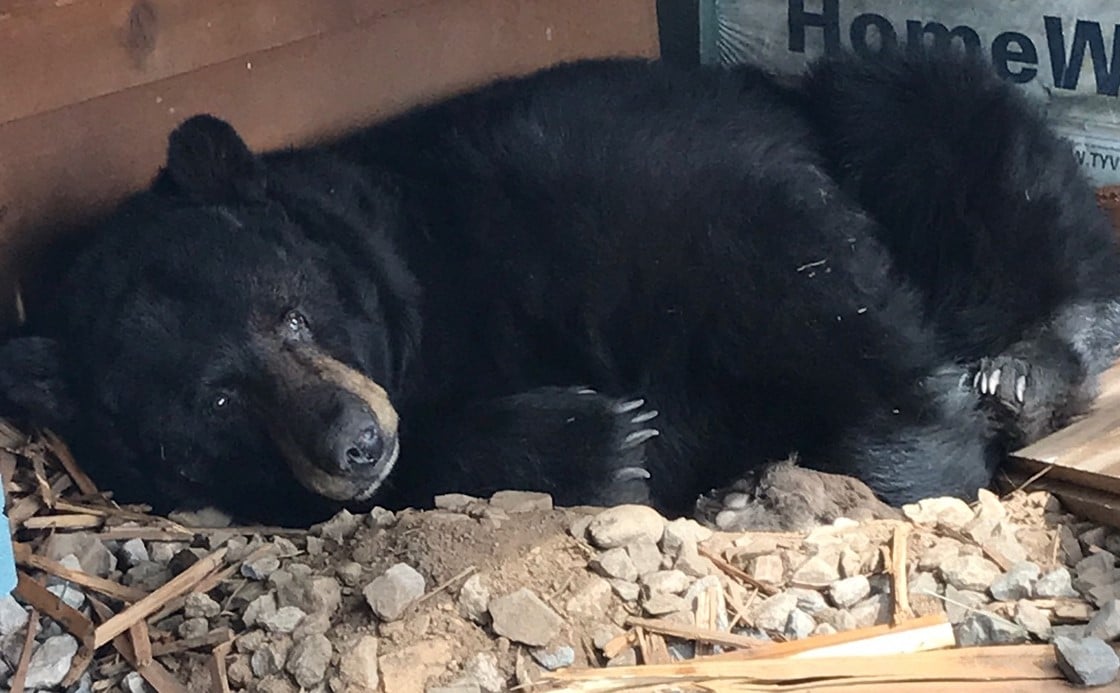 A sleepy bear making his den under a Tahoe home. Photo courtesy of The BEAR League
Incline Village
The Pet Network is a nonprofit that is close to my heart. When I moved to Lake Tahoe in 1995 I fostered a puppy from the Tahoe Vista animal shelter, and this dog was the definition of a girl's best friend. The Pet Network is the direct descendent of that now-defunct animal shelter where I found my beloved canine kiddo. Founded by the volunteers that made that Tahoe Vista shelter function back in the day, the Pet Network, today, is a beautiful example of how the love for a cause can open the hearts of many. Incorporated as a 501(c)3 nonprofit organization in 1991, the Pet Network is one of reasons that Lake Tahoe is a doggy's paradise. Entirely run by donations and donated services, the organization helped 623 dogs and cats find a new home in 2020 alone. Beyond adoptions, they also help families in low-income situations feed their pets as well as bring in homeless pets from out of area so that they are not euthanized.
South Lake Tahoe
Another kindhearted organization run completely off of volunteer help, the Lake Tahoe Wildlife Care assists in raising, rehabilitating and releasing orphaned and injured wild birds and animals of the Lake Tahoe area. Working under permits given by the California Fish & Game and the United States Department of the Interior & Wildlife Service, they are able to take on the care of any bird or wild animal brought to the center free of charge. In short, no wild animal is refused care. Started in 1978 with the idea to help wildlife in Lake Tahoe, the nonprofit now services more than nine counties in California and Nevada.
Incline Village
From insects to birds, from coyotes to bears, The Tahoe Institute for Natural Science (TINS) helps us humans learn the gift that is given to us by Mother Nature. A member-supported nonprofit organization, the main goal for TINs is to advance the natural history, conservation and ecosystem knowledge of the Tahoe region through science, education and outreach. To make this happen they offer incredibly fun outings for all ages. Their community outreach programs have brought more than 11,000 people in touch with our stunning wilderness. But what is even more exciting is their outstanding science education programs that have reached more than 57,000 children in the 10 years they have been in action. This incredible outreach has been obtained with the minimal staff of three – a phenomenal feat.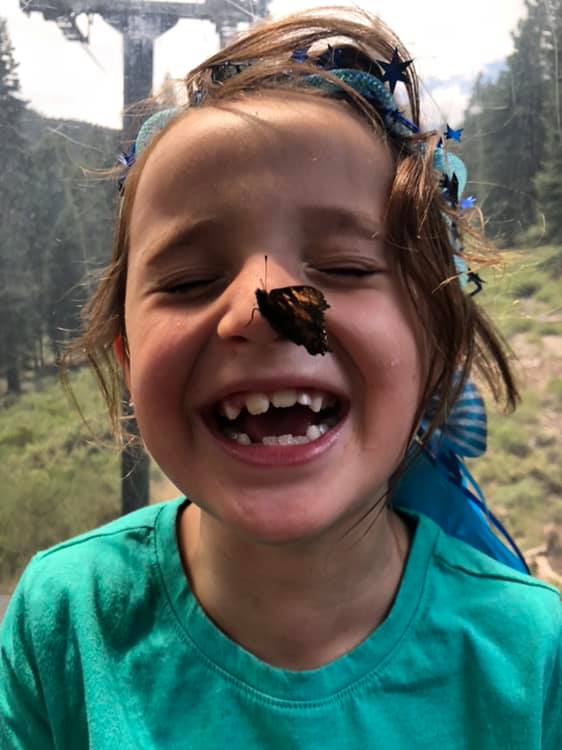 Joy and the events at TINS go hand in hand. Photo courtesy of TINS
Incline Village
A nonprofit that was organized in response to COVID, the Angel at Your Door program is in recognition of the importance of the community coming together to help each other. A collaboration between the Rotary Club and the Dave and Cheryl Duffield Foundation, Angel at Your Door was created with the purpose of establishing financial aid to families and businesses in the Tahoe area that are in the greatest need of assistance. It is funded primarily by Rotarians and community members. If you would like to make a tax-deductible donation, please connect with Rotary Foundation of Incline Village.
Tahoe Magic
South Lake Tahoe
Lake Tahoe is not an easy place to live full time. With few well-paying jobs, expensive housing and the basic necessities at prices created for tourism, living in Lake Tahoe is a dream that takes a lot of hard work. And even then, it still may not be enough. That is where Tahoe Magic steps in. A 501(c)3 nonprofit formed in 1994 to help low-income families feel the magic of the holidays, they shifted with the times, with their main focus now on helping families throughout the year in bearing financial troubles that may otherwise prove devastating. Disbursing more than $30,000 annually, Tahoe Magic is the only nonprofit in South Lake Tahoe that provides financial assistance to families in crisis immediately through legacy gifts, grants and donations.
Gardena
Created to advocate early detection of breast cancer and the promotion of living a healthy, active and sustainable lifestyle to avoid cancer, Boarding for Breast Cancer (B4BC) is an inspiring 501(c)3 nonprofit that educates and empowers young people to live responsibly for their health's sake. Founded in 1996, B4BC is an organization known for their outrageously fun outreach programs and prevention education at events throughout Tahoe and California like Punk in the Park and Skate the Park.
Truckee
When it comes to living a vibrant life, it is all connected to the food that we eat. Luckily for those who live and visit Lake Tahoe, we have the Tahoe Food Hub connecting us with the freshest organic produce available. Based on the desire to put costumers in connection with food that is farmed locally in the Sierra Foothills and Northern Nevada, Tahoe Food Hub puts a spotlight on the farmers in the region that deserve our attention. Offering both a monthly food box service as well as a brick and mortar location, they also connect people through their Farm-to-Table Supper Club Series.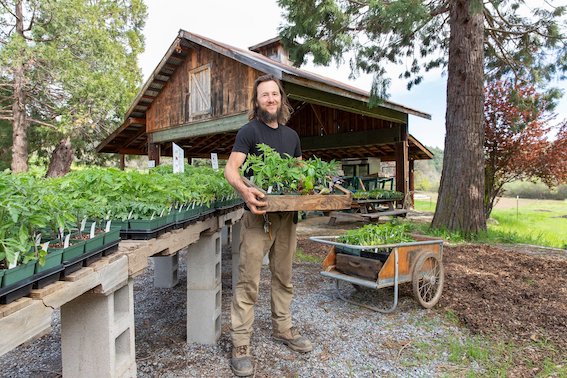 Delicious produce ready for eating. Photo courtesy of Tahoe Food Hub
High Fives Foundation
Truckee
As a person who broke her neck and suffered from major brain bruising while skiing in 1996, a nonprofit like High Fives Foundation deeply touches my heart. Built on the mission of providing hope and resources for athletes that have injured themselves in the pursuit of excellence, High Fives supports those injured to get back to their outdoor physical activity of choice. From snowboarding to skiing, from surfing to mountain biking, High Fives Foundation has helped many athletes regain a hope that once seemed shattered for eternity.
McConkey Foundation
Olympic Valley
If you haven't heard of Shane McConkey, then you are missing out on a major reason why Lake Tahoe is the way it is. A person that literally shifted the way we say things in the mountains, local Shane McConkey was a mover and a shaker in the ski and base jump world. Altering the life of many – from friend to global strangers – his outstanding accomplishments, generous spirit, humorous way and engaging positivity helped instill a sparkle in many that call Lake Tahoe home. Upon his untimely death, the McConkey Foundation was created to continue on his love for life and deep appreciation for all that Lake Tahoe holds dear. By honoring those who inspire positive change in the world and the life of others, the foundation carries on his legacy through random acts of kindness, charitable giving and continuing to inspire others to make a difference in the world. Through donations the foundation has provided more than $600,000 since 2011 to organizations in need. Some of those supported include Truckee Round House, Donner Lake Elementary, Sierra Avalanche Search & Rescue, Tahoe Truckee Unified School District, Sierra Expeditionary Learning Schools, Biking for a Better World, Tahoe School of Music, High Fives and the Truckee Watershed Council.
Please be sure to learn about events happening around Lake Tahoe by visiting our Daytime and Nightlife sections.