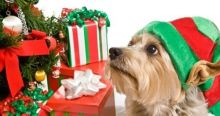 Where do you go to find that perfect present for the people (and pets) that you love?
In my humble opinion, it's the small, locally owned businesses that provide the best presents. Year after year the locals and the little shops put their heart and soul into what they offer and provide the most during the season of giving. Plus, I have to be honest, there is something special about seeing a smile come from a gift that I know helped support a small business owner. 
To pass on the good word about some of the amazing local stores that offer incredible gifts for the holidays, I am dedicating this blog post to 11 of my favorite places for finding that perfect present. Wishing you lots of luck and bundles of joy along your journey of finding treasures for the holidays.
Incline Village
OK, technically this isn't a store, but the Pet Network is a place where you will find a lot of joy. To offer a gift of their own and to help with any holiday stress, Pet Network is offering no-fee pet adoptions throughout December. This is because of an amazing grant they received from the Gately Family Foundation, which will pay all fees. To celebrate this beautiful offering, they're decorating the shelter to the nines and encouraging people to stop by and see the pet version of a Christmas Wonderland. What a great reason to come visit with the animals!
Stateline
If you have kids, then you know how fast they grow. Buying clothes is a sure bet when it comes to gift giving, especially when you shop unique kiddie shops like Will & Ivey Children's Boutique. This one-of-a-kind shop offers timeless clothing made from the softest, organic fabric, and the clothes literally cannot be found elsewhere. Once an online-only store, the brick-and-mortar boutique offers clothing for all ages of children, from newborns to size 6T, with all of the unique designs created by owner and designer Sandra Nev. The motto for the kiddie fashion is of comfort and function with the snugability needed for a good nap. But, honestly, the main reason that I love Will & Ivey's so much is that they donate a portion of their profits to help children in foster care, a subject close to my heart.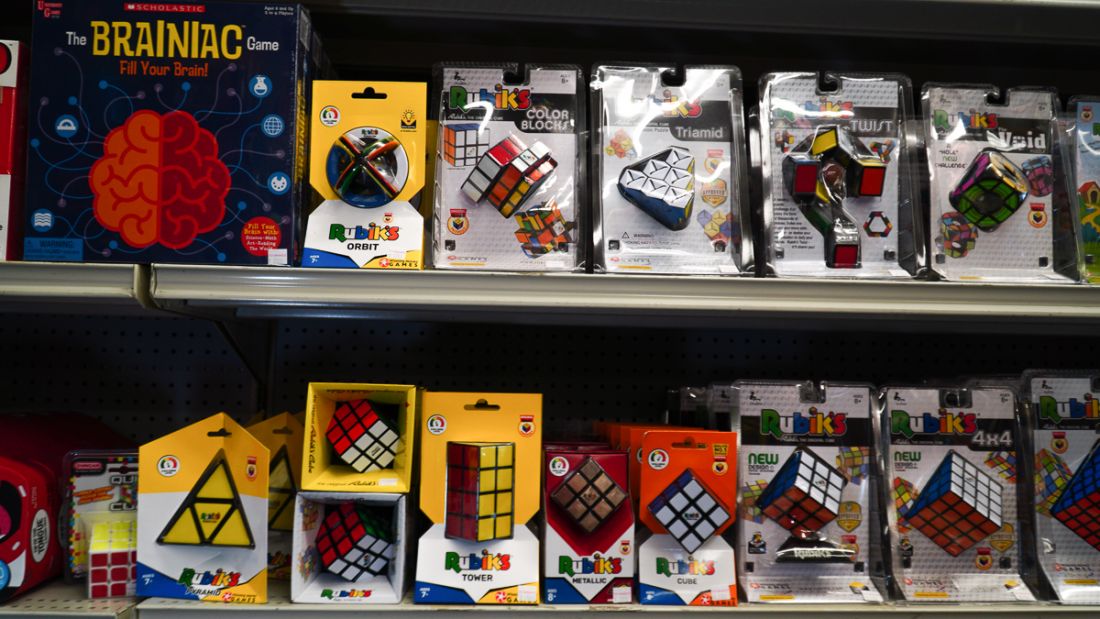 Toy Maniacs specializes in toys for all ages.
South Lake Tahoe
I'll be honest with you: Toy Maniacs is one of those places that is on my favorites list year-round. Why? Because it is all about toys! A family-owned business, they have put their heart and soul into finding the best in specialty hobby gear, toys and collectibles like radio-controlled planes and cars. If you are looking for that one gift that is going to make your kid, or kid at heart, grin from ear to ear, Toy Maniacs has it.
South Lake Tahoe
It's a gift shop located within a log cabin – you can't get any more Tahoe than the Welcome Home Shoppe. Filled with a plethora of home decor items, Welcome Home Shoppe is a great place to find gifts for anyone who loves to give their home that extra special touch of love. From garden and kitchen treasures to wall art and Tahoe-style decorations, there is a ton to choose from. They even have specialty holiday accessories. 
Kings Beach
If you want to give a gift that will keep on giving for years to come, consider purchasing a priceless wall hanging of the beauty of Lake Tahoe. One place that offers treasured photography is Lake Tahoe Photo Gallery, created by the talented duo of Sky and Leah Emerson. Their photos come on metal, canvas or paper, giving options for delivery. They also offer variety in the size of the picture chosen, providing everything from a small print to a gigantic 9-foot panorama. If you don't see what you want on the showroom floor, just let Sky and Leah know, and they will work with you to create the priceless piece you have always dreamed of.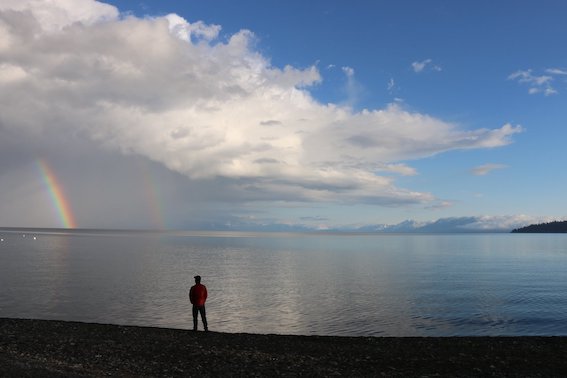 With prints of all sizes, Lake Tahoe Photo Gallery makes it easy to bring the beauty of Tahoe to your home.
Truckee
When finding a delicious bottle of wine that is perfect for your holiday celebrations, one of my favorite places to go is The Pour House. Offering impressive bottles from around the world, The Pour House has all price ranges and tastes available. If that sounds a bit overwhelming to you, not to fret. The owners are incredibly knowledgeable and are happy to guide you to a bottle that will delight. They also make beautiful gift boxes that come with cheese, meats, crackers, chocolates and other goodies. The Pour House offers a 10% discount on cases.
Tahoe City
It seems almost a lost art: the act of creating the gift that you are giving. But that doesn't have to be the case with places like All Fired Up! A space for expressing your artistic side in the form of pottery painting, candle making, mosaics, succulent gardens and canvas painting, All Fired Up gives you the opportunity to show your loved ones how much you care in a way only you can. All ages are invited to participate in the fun, and you can come alone or in a group. Heck, you can even make a holiday party out of the experience, since they allow you to bring your own wine or beer to enhance the experience.
Kings Beach
Another of my favorite places to find a one-of-a-kind gift is The Robin's Nest. It's one of those places that can only truly be enjoyed by visiting it. The aisles are filled with a ton of gems, like local tshirts and hats, candles, handmade soaps and lotions, hard-to-find Tahoe souvenirs as well as home decor and the cutest wood-carved bear statues you've ever seen. They also have Christmas ornaments and delicious Tahoe Toffee, perfect for the holidays. The Robin's Nest has a huge selection of lovely jewelry, including pieces that are inspired by Lake Tahoe. 
Tahoe City, Truckee
Bluestone Jewelry is a given when it comes to finding an exclusive piece of jewelry that has that special Tahoe touch. Designing each piece with love, Bluestone Jewelry brings Tahoe sparkle to life in their dunique collections that are all inspired by the beauty of the area. They also offer incredible photography and paintings as well as unique works of glass. The Truckee store offers select fine wines as well.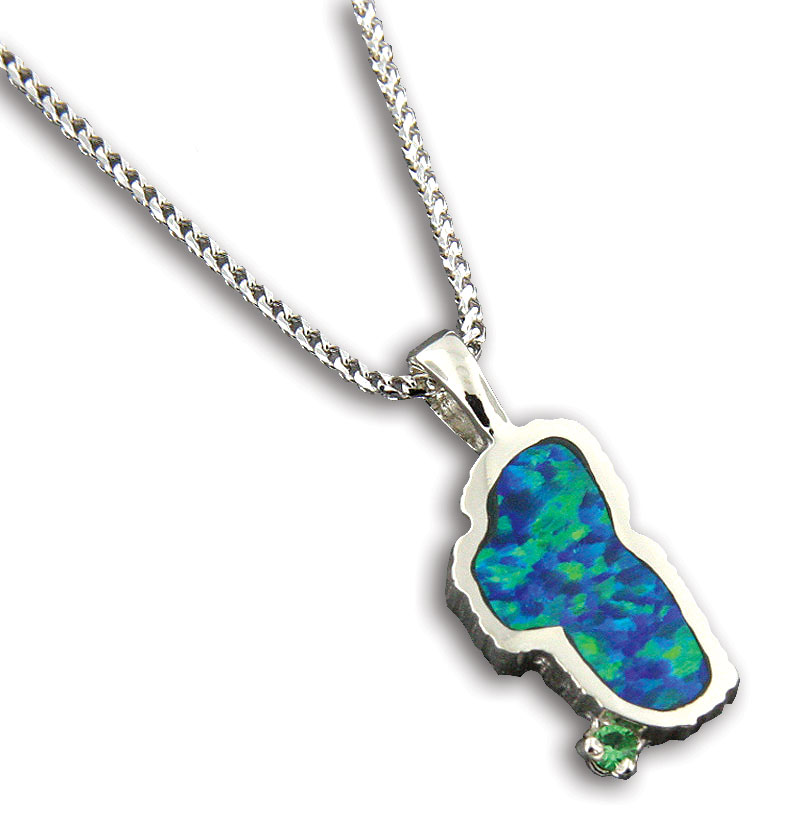 Bluestone Jewelry's Tahoe-inspired pendants are popular gift items.
Truckee
Tahoe Oil & Spice is the place for finding that special gift for the chef in the family. The store is filled with a huge selection of extra virgin and flavor-infused olive oils as well as incredibly tasty balsamic vinegars and other specialty oils and vinegars. Their inventory is from both the northern and southern hemispheres, and many of their balsamic vinegars are from Modena, Italy. They also offer other goodies like honey, jams, pastas, meat rubs and various spices. To make things simple, they can make customizable gift baskets for you.
South Lake Tahoe
Celebrations Kids Store is another fantastic place for finding that fabulous gift that won't easily be forgotten ... not such an easy feat when it comes to children. Small in size but not in inventory, Celebrations offers all types of gifts, clothes and toys for infants up to pre-teen. To help make things even more special, Celebrations specializes in personalizing any item desired.
Please be sure to keep an eye out for fun events happening throughout the holidays and new year in our Daytime and Nightlife sections.