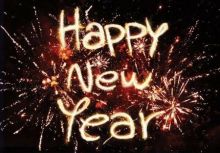 Can you believe that 2019 is already upon us?
Time flies so quickly. That is why it's so important to take the time to enjoy the now with friends and loved ones. Ringing in the New Year is a spectacular time to do so … especially in Lake Tahoe.
There is something magical about the clock's countdown to the coming year with the framing of the mystical land surrounding you. It not only is stunningly beautiful, but it also gives a fresh start to a new year.
To help you find a celebration that fits your specific New Year needs, I've put together a line-up of 11 stupendous ways to start your 2019 off right.
New Year's Run with the Dead Winter Carpenters
The Dead Winter Carpenters are a local band that has made international waves. Despite their global fame, they are ringing in the New Year in Lake Tahoe with a five-night run, three of those nights happening at the Alibi Ale Works. Offering toe-tapping bluegrass rock, the Dead Winter Carpenters are certain to put a fun spin on the turning tides. Alibi Ale Works, recently voted North Lake Tahoe's Best Live Music Venue, is the a fantastic place to take it all in. The three-day run at Alibi Ale has a special ticket offer of $60 for the entire trio of concerts (plus you get a super cool commemorative poster). If purchasing one concert is more your style, the show on December 29 is $20, December 30 is $22 and New Year's is $25. The shows start at 8 p.m.
A Rockin' New Year's Eve & Fireworks Show at Heavenly Holidays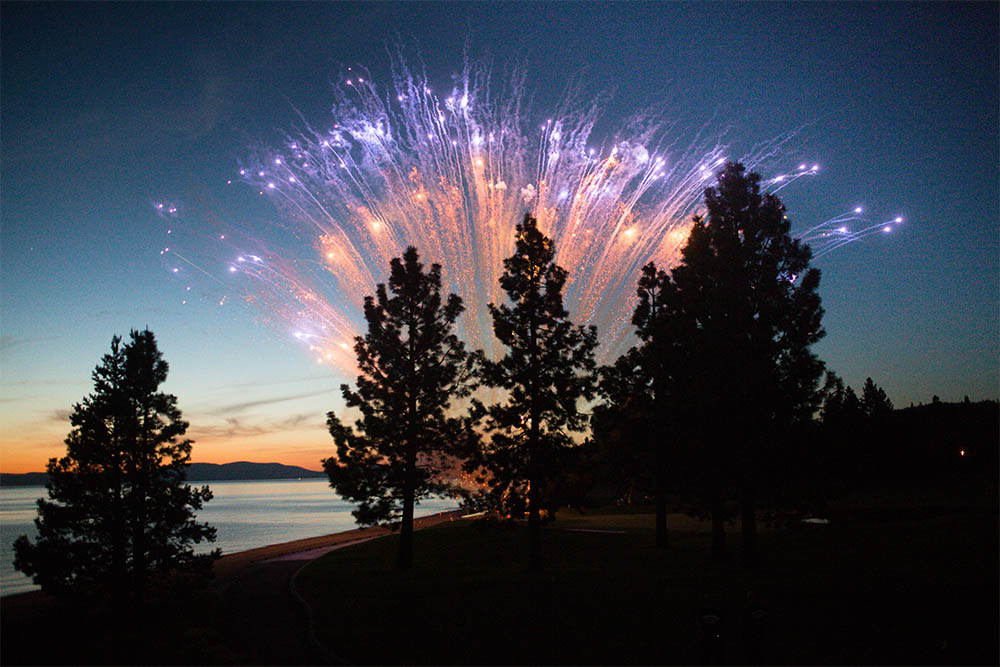 The Heavenly Valley is going to become a center of celebration for New Year's with a huge array of action to partake in. For example the party starts off with DJ CashMaster, followed by Garage Boys and a surprise guest. The turning of the clock belongs to celebrity icon Mark McGrath, from "Celebrity Big Brother" as well as a few of his bandmates from the global sensation, Sugar Ray. They will play a five-song set, perfect for the New Year's Eve countdown. There will also be a fireworks display that will blow your top off! The party begins at 2:30 p.m. and lasts all night long.
High Fives Year End Gala
For the locals of Squaw Valley, Tahoe City and Truckee, an absolute favorite way to ring in the new year is to join the non-profit group High Fives in their annual glamorous  occasion. Held by both High Fives and Charity Smith, the Squaw Valley New Year's Gala is now in its fifteenth year running. DJ Dojan and DJ Spinbad will be spinning delicious beats, and there will be a champagne toast for all.
Winter White-Out Party
For those who enjoy the fun of costume parties, South Lake Brewing Company's theme celebration, Winter White-Out Party, is certain to be a riot. All attendees are invited to come decked out in their favorite white outfit, whether it is ski wear, something sexy or something wacky. The motif is open to your own personal interpretation. DJ 3ull will be spinning beats, and there will be a taco bar for some tasty treats. The first pint beer is on the house as well! Doors open at 8 p.m. Tickets cost $25 when purchased on New Year's Eve and $20 in advance.
Granlibakken New Year's Celebration
If you love the feel of Tahoe love, then you must check out Granlibakken Tahoe's special New Year celebration. Complete with an award-winning chef that will prepare a scrumptious buffet dinner and dessert, the evening will include dancing, a balloon drop and champagne toast. For the kiddos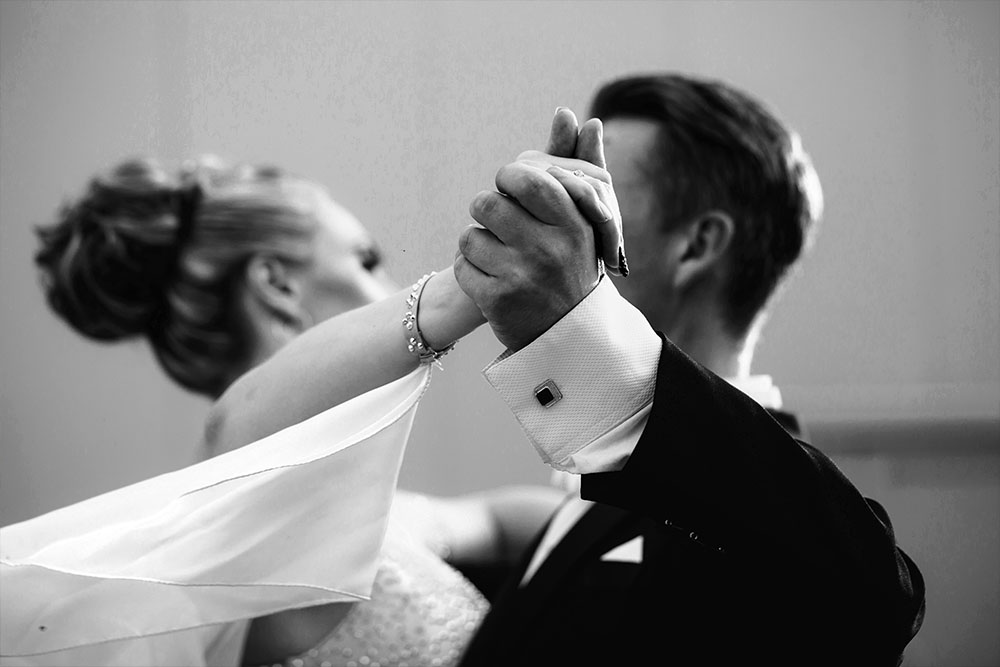 there will be an option to view all-night movies and other children-friendly activities. For those needing accommodations, there are great lodging deals, not to mention the ticket for the party is included. For non-guests tickets cost $85 for adults and $45 for children.
New Year's Eve at Edgewood Tahoe
If you are looking for opulence and elegance for your ringing in of the New Year, Edgewood Tahoe has exactly what you are looking for. Hosting the NYE Black & White Ball, the experience is certain to be one that is reminiscent of the glamorous times of old Hollywood. This is a red carpet event that includes an 8-piece band, a swanky lounge complete with cigar rolling and cognac tasting, a delectable five-course dinner extravaganza, a live action chef station offering, midnight fireworks and a champagne toast. Tickets range in price from $250 to $375 for adults. Children tickets are $100 each and gains them entrance into the exciting Lodge's Children's NYE Soiree.
Kids Night Out: New Year's Eve
Enjoying the New Year's celebration doesn't have to be purely an adult thing. If enjoying the festivities with your kids is more your style, the Trout Creek Recreation Center in Truckee is hosting a wonderful gathering for kids four to nine years old. Supplying great activities like games, arts and crafts, a movie as well as pizza and dessert, the evening is sure to be a hit. Pajamas are encouraged, as comfort is of the upmost importance. Tickets cost $45 if you leave by 10:30 p.m. or $55 if you stay until 1 a.m.
New Years Eve Light Parade and Fireworks Show
There is something quite special about seeing a light parade and fireworks show on snow. To celebrate the New Year with sparkle, Tahoe Donner Ski Hill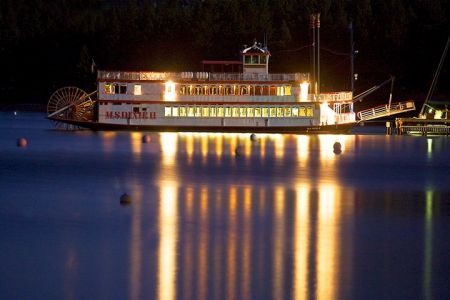 is providing just the arena. For all intermediate skiers and riders ten years old and up, come join the fun in being a part of the light parade as a way to celebrate the arrival of 2019. Sign ups for the parade begins at 4:30 p.m., and the chairlift begins loading at 6:15 p.m. This is a free event.
M.S. Dixie II New Year's Eve Cruise
Taking in Lake Tahoe's splendor and beauty from a boat is something to behold. Doing this on New Year's Eve is something that memories are made of. Celebrate the end of 2018 on board the M.S. Dixie II, where you will be able to enjoy an impressive dinner, live music with dancing as well as special celebrations. Tickets for this event cost $160 for adults and $80 for children. The boat leaves the dock at 6 p.m.
New Year's Eve Snowshoe Tour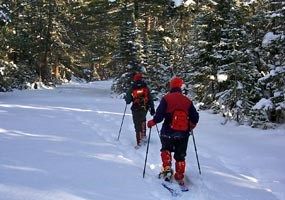 Lake Tahoe is all about Mother Nature. The reason she is so spectacular is because of her natural beauty. For that reason there is no better way to show her appreciation than by taking a snowshoe excursion to ring in the new year. Tahoe Donner Cross Country Ski Area is hosting a special New Year's celebration that will offer a guided trip through the breathtaking wilderness, followed by drinks at the Trailside Bar, where you'll be able to watch fireworks from the ski resort. The event begins at 5:30 p.m.
New Year's Eve Family Celebration
For a party that includes the entire family, the Village at Squaw Valley is opening up the town to celebrate. Complete with a ton of different fun activities for the kids as well as a fireworks show, live music, drink specials for the parents and an unforgettable New Year's Eve family party at the Olympic House, this is certain to be a celebration like no other. There will be an East Coast ball dropping at Plaza Bar as well as a special New Year's Eve menu. Or if a traditional sit down meal is more your style, Bar One is providing just the opportunity. The festivities kick off at 4 p.m. and can be found village wide.
Please be sure to visit our Daytime and Nightlife sections to learn about other fun events to do around Lake Tahoe. This will be the final blog for 2018, so check back January for a new year of Tahoe events and activities.
Photos by Tahoe.com