If you are looking for reasons to get out and enjoy community fun, live music and joy in the last two months of 2018, then this blog post is for you. I have compiled 11 highly recommended events on the upcoming calendar, all of them a great opportunity to get out and about before the new year bell rings. Hope to see you there!
On Thursday, November 8, Tahoe Biltmore will host a stylish event in which your money not only gets you the stunning sounds of local musicians, but also the chance to taste the offerings of more than 35 different restaurants, caterers, breweries, wineries and distilleries. There is a raffle and silent auction as well. 
An Evening of Food, Wine & Beer Tasting
On Friday, November 9, MontBleu Casino Resort is hosting the impressive Soroptimist International of South Lake Tahoe. An annual event that raises money for projects, grants and scholarships, it is an opportunity to taste wines from some of the top wineries in California. There will be yummy appetizers, entrees and desserts as well.
On Friday, November 16 Boatworks Mall in Tahoe City celebrates a locals' favorite event, An Elegant Affair. The mall transitions into a place of opulence, becoming a one-stop shop for incredible appetizers, fine wines and the opportunity to wear your finest attire.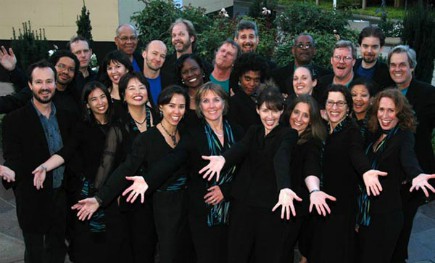 Valhalla Boathouse Theatre is hosting an impressive opportunity to see incredible live music with the Winterfest Concert. Happening on Saturday, November 17, this event highlights the talents of the Oakland Jazz Choir with their unique renditions of Christmas tunes and other favorites. 
On Saturday, November 17 the annual #AllWhiteEverythingParty is a chance to get your groove on. With DJ David Aaron and special guest Amplified DJ Zack Crave, the party is certain to be outstanding. As the Winter White Snowball Official After Party, the people-watching is sure to be out of this world. This is an event for those age 21 and older.
The Ririe-Woodbury Dance Company
If you enjoy the moving art of contemporary dance, the renowned powerhouse Ririe-Woodbury Dance Company will knock your socks off. With unique choreography that engages the audience in an interactive way, the experience is truly unique. This show happens on Friday, December 7.
The Twisted Nutcracker and the Tale of the Rat King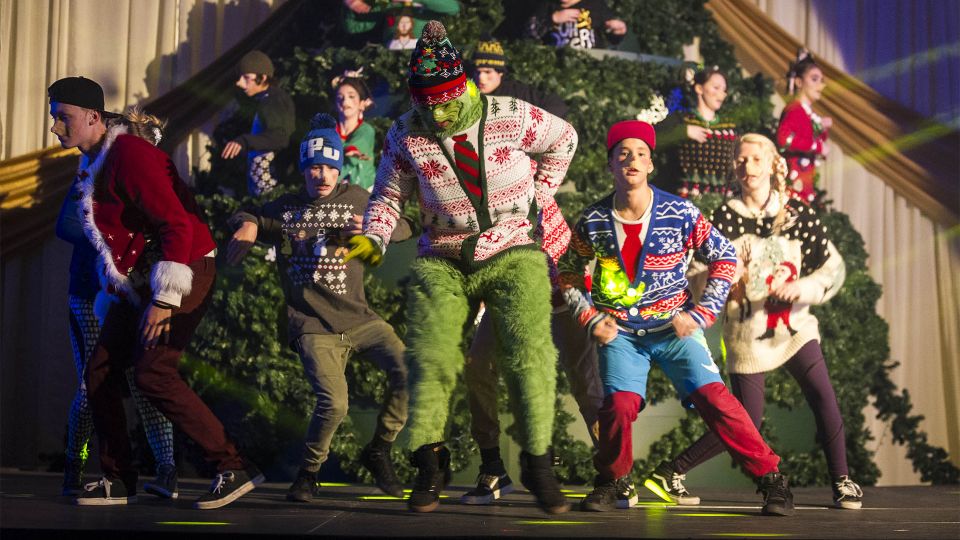 Friday, December 14 needs to be on your calendar if you are looking for a fun musical opportunity to celebrate the holidays. Great for the entire family is Truckee Dance Factory's Twisted Nutcracker with a hilarious twist. It's an upbeat, passionate performance that is certain to thrill and entertain all ages. During intermission Santa will be making the rounds, and there will be appetizers and bar service.
Those who enjoy the classier side of life should join the Reno Jazz Orchestra on Thursday, December 20 for their stunning Christmas music done in a jazz / Big Band sound. There will be hors d'ouevres and bar service available.
SVI Community Christmas Concert 
When it comes to bluesy Christmas music, artists like BB King, Nat King Cole and Otis Redding are favorites. To help bring these beloved musicians back to listening reality, Squaw Valley Institute is hosting a locals' favorite, their annual community Christmas concert. Beyond the music there will be a silent auction and superb prizes. The party is on Friday, December 21 from 7:30 to 10 p.m.
Toccata - Tahoe Symphony Presents Handel's Messiah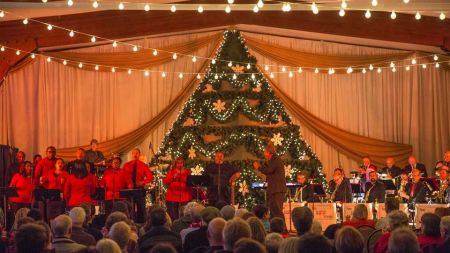 For a stunning rendition of Frederick Handel's Messiah, join Tahoe Symphony on Saturday, December 22 in celebrating Maestro James Rawie's incredible abilities to conduct a grand performance. With a choir of 22 musicians and 40 voices, this is an opportunity to see this 1742 classic like never before. Appetizers and drinks will be available. 
A festival that gets people outside and dancing, SnowGlobe Music Festival is a party not to be missed. With the hottest DJs, incredible go-go dancers and fireworks, there is no reason to miss this spectacular extravaganza. This festival runs from December 29 to 31.
Be sure to visit our Daytime and Nightlife sections to learn about other fun events happening around the lake.
Photos by Tahoe.com