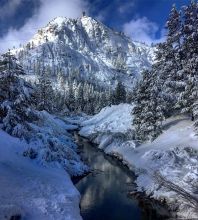 These are strange and eerie times around the world. It is safe to say that none of us has gone through a crisis like the one that is being created by the coronavirus (COVID-19), but through working together and keeping hopeful, it is certain things will regain normalcy.
Here in Lake Tahoe, in addition to the shift in life that has abruptly fallen upon us, we have also received an immense amount of snow. With 3 to 7 feet of new snow over the last few days, travel is slow and grocery stores are low on merchandise. Between the snow and the closures of businesses, schools and ski areas, Tahoe feels like an alternate universe at the moment.
Here are a few facts you need to know about where we stand in Lake Tahoe:
According to both the El Dorado and Douglas County Health Departments, there are no known cases of COVID-19 in the communities that frame Lake Tahoe. There has been one case confirmed in Truckee.
The states of California and Nevada have declared a State of Emergency to help the states qualify for additional funding and resources to prepare for COVID-19 in the future.
California Governor Gavin Newsom and Nevada Governor Steve Sisolak have announced that all restaurants must do only take out and delivery, and all bars/wineries will be closed to stop the Coronavirus spread. In Nevada, casinos and gaming machines must remain closed for a minimum of 30 days.

All essential services will be provided throughout the pandemic, such as gas station and grocery store operations.

All ski resorts have been closed for the season.

Schools are currently suspended and, according to Governor Newsom, will likely be closed for the rest of the year.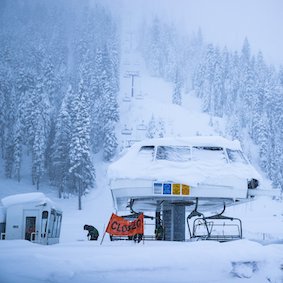 This doesn't mean there aren't great times still to be had around the lake. There are options for enjoyment, whether housebound from the Coronavirus or a snowstorm. Here are five favorite ways to stay entertained during these strange and unforgettable times.
1.  Order takeout. Local restaurants may not be open for full service, but many of them are still open for takeout and/or delivery. This is the perfect time to support the local, independently owned businesses. Support your favorites, and try a new place.
2. Have a family cook-off. Each member of the household is responsible for one dish, and at the end of dinner everyone gets to vote on which was the tastiest. If you would like to extend the contest, try trading off who does which dish – appetizer, salad, main dish, side dish, dessert – and then choose who at the end of the week had the most success in the kitchen.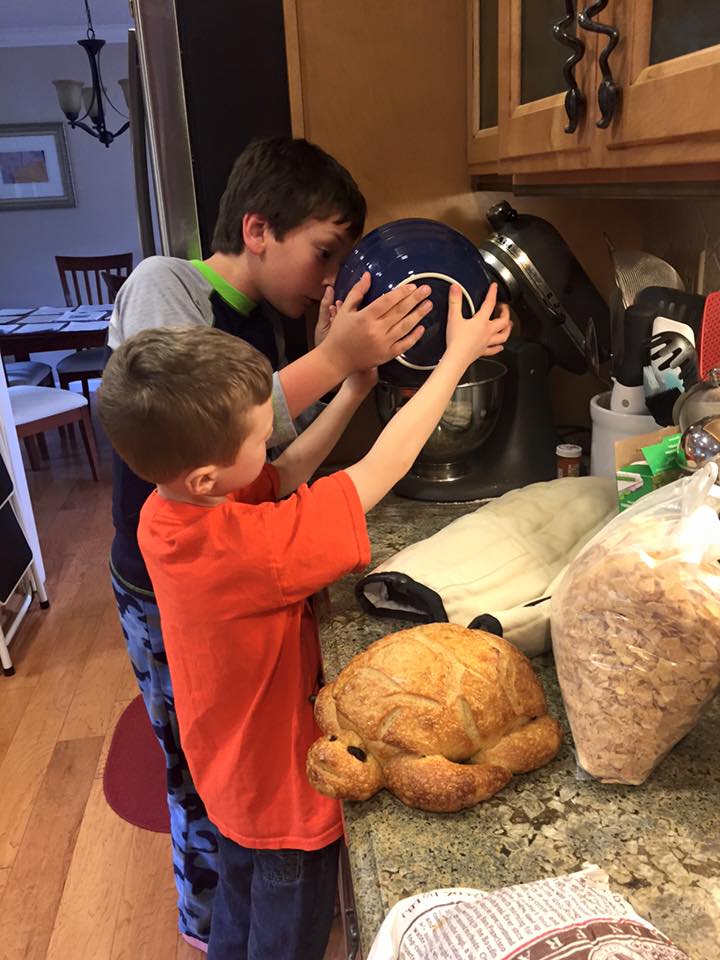 3. Get ahead on the gift shopping. Since you have a little time on your hands, browse the websites of local, independently owned businesses for Mother's Day and Father's Day gifts, birthday presents, graduation gifts, baby presents and more. Some local businesses will even deliver your purchases.
4. Give an hour a day to an art project. One of the great aspects of doing something crafty is that if we have time, it makes it much more fun. With this extra bit of time on our hands, how about doing a fun art project that involves the entire family? Take your time with the project, and let each day offer a few hours of dedicated time to the art project. Who knows what kind of masterpiece can be created?
5. Take on a new language. This is a superb time to learn that extra language that you have been wanting to learn, but haven't made the time for. If you have children at home, learning a new language can be a fun way to engage the entire family. Playing games like Memory or Hangman with foreign words always makes for a good laugh or two. Not to mention learning new languages is one of the best things that we can do for our brain.
6. Give yourself the gift of yoga at home. It is scientifically proven that giving ourselves as little at 10 to 12 minutes of yoga and/or meditation a day can do wonders for our health and wellbeing. Now is a fantastic time to start a daily practice, as yoga is one of the best ways to reduce the negative effects of stress and worry. Yoga also helps strengthen our immune system, improves respiratory health and reduces inflammation throughout the body. If you like the guidance of a teacher, the studio where I work, Kinfolk Yoga, is offering free live classes on our Facebook page. Otherwise, Glo or Gaiam are two favorites of mine for an online yoga studio. 
7. Build a snowman. With all of this beautiful fresh snow, it is a perfect time to build that perfect snowman you have always dreamed of. Or be creative and go beyond the snowman world into animals or shapes. The more creative and imaginative, the happier our brain.
8. Go on a hike or snowshoe. As long as you're at least 6 feet away from others, outdoor activities like hiking are permitted. Getting outside for some fresh air will do wonders for your mental wellbeing.
The health and safety of visitors to Lake Tahoe is our top priority. The Placer County Health Department, Nevada County Health Department, El Dorado County Public Health Department, Douglas County Public Health Department, Tahoe Forest Health System, Barton Memorial Hospital, Visit California, Travel Nevada and the City of South Lake Tahoe are working together, tirelessly, to bring you updates on any changes with the scenario involving the Coronavirus Disease 2019 (COVID-19) situation and its potential impacts on travel to Lake Tahoe Basin.
Stay tuned to this blog site for continuously updated information.
Photos: Scott Gaffney, Squaw Valley Ski Resort, Laura Bayless Harder, Silke Richmond