Truckee River Fishing Report - July 21st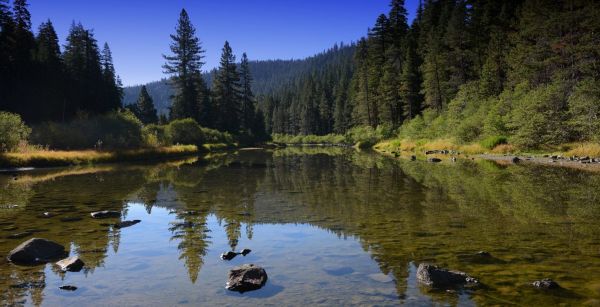 Little Truckee River
Truckee River
TRUCKEE RIVER
The Truckee River isn't seeing a lot of dry fly activity until later in the evening, so anglers should switch to mostly caddis nymphing in the morning and mid day. If you're trying dry flies in the evening, try using tan and olive cutters, small elk hair caddis, little yellow sallies, or pale morning duns. Streamer fishing has also been great with sculpin or black leech patterns. Some caddis patterns to try are Net Builder Caddis, Olive Czech Nymphs, and G6 Caddis. Any angler fishing the lower Truckee River should try indicator nymphing, high sticking, or euro nymphing.
FLOWS: Tahoe City 247 CFS, Glenshire 258 CFS, Boca Confluence 624 CFS, and Farad Exit 686 CFS
RECOMMENDED GEAR:
Bugs: PMDs, Multiple species of Caddis, Little Yellow Stones, Golden Stones, Midges, Sculpins, and Crayfish
Gear:  9′-11′ 5-7wt rod with 9′-12′ 4x-5x leader
LITTLE TRUCKEE RIVER
Over on the Little Truckee River, Flows are more manageable now and wading has become easier. Most of the bug activity anglers are seeing is pale morning duns and small caddis. Anglers should focus on making delicate presentations with small nymphs or small dries.
FLOWS: 212 CFS
RECOMMENDED GEAR:
Bugs: BWOs, PMDs, Midges, Small Caddis, Worms, Sculpins, Small Crayfish
Gear:  9′-10′ 4-6wt rod with 9′-12′ 4x-6x leader