Truckee Fishing Report - May 18th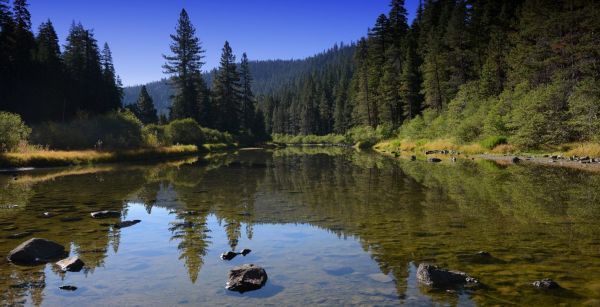 Little Truckee River
Truckee River
Truckee River
WATER CONDITIONS
With spring finally gracing the Truckee area, anglers can expect the Truckee River to be clear in color and have consistent flows releasing from Lake Tahoe. Tahoe City is currently flowing around 232 CFS, the Glenshire area is flowing around 338 CFS, and the stateline area is flowing around 1300 CFS.
FLOWS:Tahoe City 232 CFS, Glenshire 338 CFS, Martis 543 CFS, Farad 1380 CFS
TIPS FOR THE WEEK
Anglers are having the best success on the Truckee River with deep water nymphing or streamer fishing. With the higher water levels, there is not a lot of dry fly fishing happening right now. If you are deep water nymphing, make sure to use a lot of split shot to stay in the strike zone. Since the water levels are high, expect the fish to be closer to the edges and behind rocks. If you plan to fish near the stateline, be cautious as water levels are high and wading can get difficult in certain areas.
SUGGESTED FLIES
Green Sculpins, Pheasant Tails in Size 14 or 16, Birds Nest size 16, Burks Bottom Rollers, or Poxyback Stones.
Little Truckee River
WATER CONDITIONS
The Little Truckee River has flows right now at 204 CFS. That is a bit high for this fishery, but the fishing is still great. With it being a tailwater from the bottom of stampede's dam, the water temperature really doesn't change too much and is clear in color.
FLOWS: Between Boca and Stampede 205 CFS
TIPS FOR THE WEEK
Anglers are mostly nymphing with an indicator on the Little Truckee. During the warmer parts of the day, there is some dry fly fishing you can try, but the higher water levels make nymphing your best bet here. Most fish are currently in the deeper pools or near riffles.
SUGGESTED FLIES
Zebra Midges, Flexxy Floss Worms, Pink Hackle Stackers, Juju Baetis, or Burks Silhouette PMD, Small Baetis patterns