Truckee Fishing Report - March 24th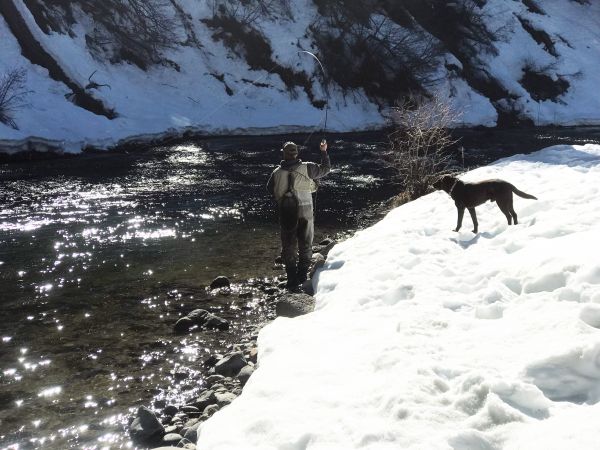 Little Truckee River
Truckee River
TRUCKEE RIVER
Nymphing proves to be the best. Any juju baetis, the sweet pea, zebra midges, or gills skwalla stone nymph are doing well. Some dry fly opportunities after 10am for anglers. Blue Winged Olives and dark stone flies are the food of choice right now. The trout are still parked in the "walking speed water and tail outs" so fish accordingly.
FLOWS: Tahoe City 51.6 CFS, Glenshire 192 CFS, and Farad Exit 624 CFS
LITTLE TRUCKEE RIVER
The Little Truckee River is flowing around 37 CFS with limited access due to snow on the road. Anglers fishing here should use small dark nymphs or tiny dry flies. Any Zebra midge, juju baetis, griffins gnat, pheasant tails size 18, parachute Adam's size 18 should do the trick.
FLOWS: 32 CFS