Truckee River Fishing Report - Nov. 28th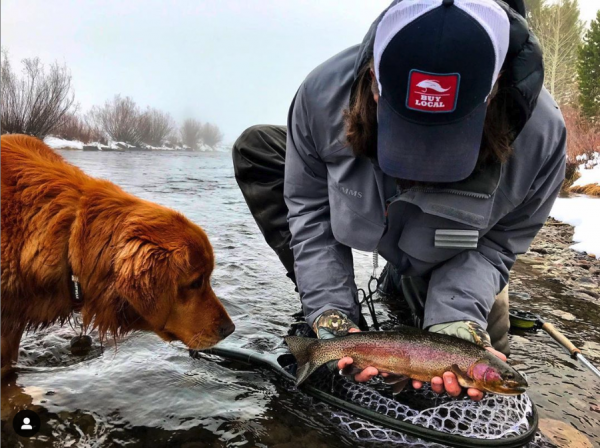 Thursday, November 28, 2019
Truckee Report
NOTE FOR THE WEEK: The general trout season is now closed and the only section of the Truckee River open to angling will be from Trout Creek inlet to the state line of Nevada and will be restricted to catch and release using no bait or barbs.
TRUCKEE RIVER:Fishing remains good here with good fall flows and nice mild weather. Best fishing will be mid day when the water temps are at there warmest. Nymphing and streamer fishing will provide the most consistent action but having a selection of BWO, midge and caddis dries is always a good idea in the event of a sudden hatch. We are recommending to concentrate your efforts from the Boca confluence down to state line where the flows on the river provide more options for holding water.
FLOWS: Tahoe City Truckee 129 CFS, Below Martis Creek 165 CFS (Glenshire), Boca 260 CFS, Farad 299 CFS
RECOMMENDED GEAR: 9-10 Ft. 4-6 Wt. Rod with 4-5x Tippet
RECOMMENDED FLIES: Baetis, Midges, October Caddis, Stoneflies, Worms, Eggs, Crawdads, Sculpins in olive or natural, Small Trout patterns
LITTLE TRUCKEE RIVER: The little Truckee river is now at its minimum flow requirements which will greatly hinder the quality of fishing here. The low flows here will limit holding water and increase the weariness of these already spooky fish. Furthermore, the brown trout are spawning and sitting on redds. Due to these reasons we are not recommending fishing here until the flows come back up and the fish have finished spawning.
FLOWS: 45 CFS
RECOMMENDED GEAR: 9-10 Ft. 3-5 Wt. Rod with a 9-12 Ft. 5-6x Leader.
RECOMMENDED FLIES: BWO's, Midges, Caddis