Lakes Fishing Report - Dec. 1st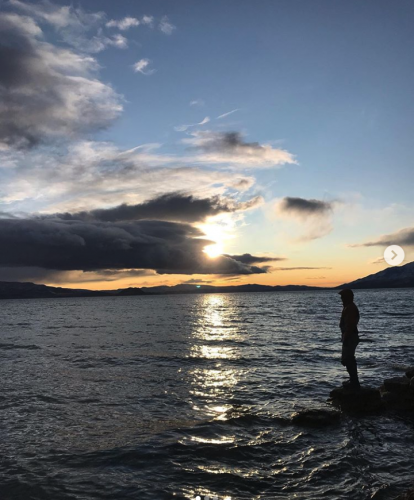 *Designates best areas to go fishing now.
DONNER:
The low lake level here is typical for this time of year as the drain the lake in anticipation for this winters snow pack. Shore fishing can actually be improved from this low water as the shelves are now closer within reach giving access to deeper water. Rainbows are being caught off shore using powerbait, worms or kastmasters and spinners. A handful of Mackinaw can be caught from shore this time of year as well using bait off the bottom or large spoons and spinners in a combination of silvers, whites and chartreuse. With the low lake level here launching a boat will be limited to smaller vessels only (14' and under) and caution should be used. Boat traffic has been very light here and trolling in 40-60 feet for mackinaw or top lining for rainbows should be good.
LAKE LEVEL: 29% Of Cap.
RECOMMENDED GEAR:
Lures: Kastmasters, Rapalas, Large spoons and spinners. Bait: Floating Worms off bottom, Powerbait in chartreuse or salmon eggs.
BOCA:
Work on the dam is expected to be finished up this month and we hope to see the lake levels rise over the course of this fall into winter. The shore fishing is limited due to the closure of the dam limiting access to the eastern side of the lake. The best fishing here currently will be at the Little Truckee inlet around the campground but it should be noted that anywhere with current will be considered the Little Truckee river and therefor catch and release with no bait or barbs.
LAKE LEVEL: Very Low Levels
RECOMMENDED GEAR:
Lures: Kastmasters in gold, Rapalas, Roostertails Flies (LT Inlet): BWO's, Midges, Small Olive Stoneflies Bait: worms, powerbait, salmon eggs
STAMPEDE:
High lake levels for this time of year means more options for shore fishing access. Try around the dam, campgrounds or back in the little truckee or sagehen creek arms of the lake. The boat ramp here is still open and boat traffic remains very light. With the good weather this fall, the trolling at stampede has been some of the best of the year for those targeting trout! Top lining around the island or L.T. Arm of the lake has been producing consistent action throughout the day or boat anglers can increase there troll speed and stay tight to shore to target brown trout. Jigging for mackinaw around the dam is also a good option, especially for boats with a good fish finder so they can target these large predators with more precision.
LAKE LEVEL: 90% of Cap
RECOMMENDED GEAR:
Lures: large spoons, kastmasters, rapalas, crawdad lure or soft plastics Bait: night crawlers with marshmallows , powerbait in chartreuse or rainbow, salmon eggs on a bobber Trolling: flashers with a worm, rapalas, apex, lyman plugs, shallow glass spinners Jigs: p-line laser minnows, buzz bombs, crippled herrings
PROSSER:
Low lake levels are normal for this time of year and launching a boat will be limited to shore launches only. Shore fishing will be best around the dam or back at the Prosser Creek inlet. Please note that Prosser Creek is now closed and anglers can only fish where the inlet no longer has current and is there for the lake.
RECOMMENDED GEAR:
Powerbait or worms, rapalas, kastmasters, spinners, Gitzit Jigs.
SEASONAL Pyramid Lake:
Cooler temperatures and shorter days are bringing fish in closer to shore, improving shore fishing . We expect this to further improve within the next few weeks. Lure fishermen are doing better off shore due to the fact they are able to cover deeper water more efficiently and those using flies should stick with stripping streamers off of the deeper beaches. Trollers are doing very well and boat anglers should make of the most of this mild fall weather while it's still here.
RECOMMENDED GEAR:
Lures: Sierra Spoons in bleeding frog or Tui Chub colors, Shallow Glass spinners, Marabou jigs in black, white or chartreuse Flies: Streamers in black, olive or white, Tui Chub flies, Pyramid Beetles, Boobie flies in white and chartreuse or black, midges, Balanced Leeches in black, olive, or white