Lakes - April 26 Fishing Report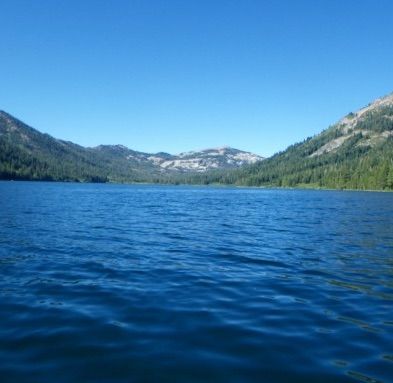 Boca Reservoir
Donner Lake
Little Truckee River
Prosser Lake
Stampede Reservoir
*Designates best areas to go fishing now.
DONNER:
Shore fishing at donner slows as warmer weather sets in. best fishing at mornings and evenings here when fish are in shallow. The boat ramp is now open here and boat traffic remains light with only a hand full of people trolling. The mackinaw bite remains fair as the hang in about 40-60 feet of water. Top lining for kokanee is producing a few smaller kokes in the 10-12 inch range. 56% Of Cap.
BOCA:
The lake level here is slowly rising although it is still very low overall for this time of year. Work on the dam was pushed to this spring and they have already closed the road across the dam and brought in heavy equipment in preparation. Launching a boat is restricted to off of shore and boat traffic remains light here for this reason. Shore fishing here is steady using bait or lures.
STAMPEDE:
Stampede remains inaccessible along Hobart mills rd. still keeping the boat ramp unusable. Access how now opened up to the dam via Stampede dam road through boca reservoir and shore fishing will be the only option here. No reports on fishing conditions. 89% of cap.
PROSSER:
The roads are now open to Prosser and this should be some of the best local shore fishing with these fish seeing minimal pressure for some time. Early season smallmouth fishing here can be very good as well and should not be overlooked!
Lakes Basin:
TRUCKEE RIVER
The flows are steadily rising this week as we get our first significant bit of warm weather. This has caused the lower river (Boca Conf. downstream) to be running off color adding an additional challenge to fishermen. Don't be deterred though as the fishing still remains good in the upper stretch around Glenshire and with the opening day of trout season starting tomorrow the 27th the area off of 89 south should be a great option during this time of run off!
FLOWS:
Tahoe City: 819 CFS
Glenshire: 2, CFS
Boca Conf.: 3,840 CFS
Farad: 4,200 CFS
*LITTLE TRUCKEE RIVER
Access is now open all the way to the top lot and fishing has been great here. We've been seeing great hatches of BWO's, midges, a few skwalas and even the caddis are starting up. This should be the best bet for dry fly fishing here locally. The fish are notoriously spooky however and a stealthy approach should still be used even during high water. Streamer fishing can also be great here during the high flows.
PRYAMID LAKE:
As the fish now remain in shallow water and paired up for spawn this can be a very fun but also frustrating time to fish here as you can see them but they can be very tight lipped. Please avoid targeting actively spawning fish here so they can eventually establish a self-sustaining population. Best fishing during mornings and evenings as it warms to the mid 80's by noon. Both stripping and indicator fishing here remains good and we always recommend having a variety of tackle to accommodate any situation.