Fishing Report June 27, 2019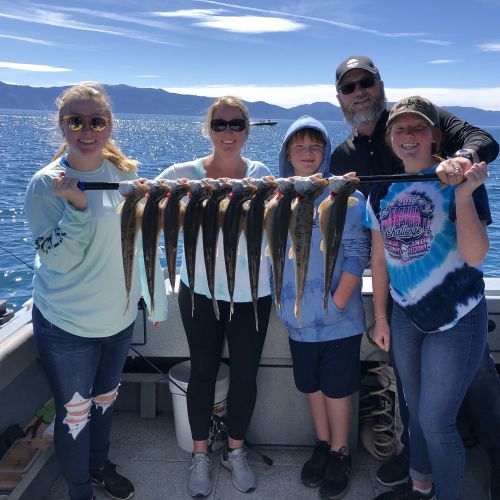 We have had some great fishing this week despite the wind.  Limits everyday for our boats.  Jigging light tackle has been extremely productive in 80'-140' of water.  Fish up to 11 pounds average size 3.5 pounds.  Mackinaw fishing is very good, we are working very hard as winds have been up.  Finding calm water has been more difficult than finding the hungry fish.  Jigging chartreuse crippled herring has been very productive, find that edge of the shelf and drop to the bottom.  Drifting minnows has been productive for those without the full tackle box.  A slide sinker and an #00 Aberdeen hook makes it very simple.  Drop that hook to 120' with a live minnow and wait for that bite.
Trolling Downriggers in 80'-100' running rapala's at about 3 mph.  Find the high spot on the shelf and run back and forth over the top.  Mackinaw like change of direction and change of speed.  Most fish are laying on high spot but will hit on your turn.
For up to the minute reports and all your fishing tackle and live bait visit our shop at 2435 Venice Drive East inside the Tahoe Keys Marina or Call 530-541-5312